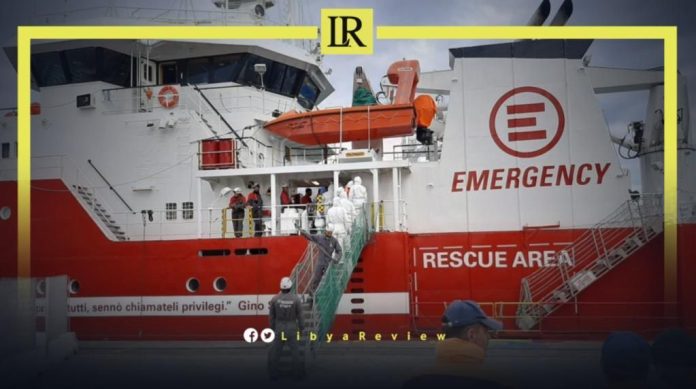 On Thursday, the German non-governmental organisation (NGO) Sea-Watch criticised the Italian Coast Guard for returning 30 migrants to Libya, after they were rescued by the ship "Sea-Watch 3" in late April, according to the Italian Infomigrants website.

Sea-Watch 3 rescued the migrants in the Mediterranean, and informed the Sea-Watch plane that the Italian Coast Guard had ordered them to return the migrants to Libya. This was based on instructions from the Maritime Rescue Coordination Centre in Rome.

The German NGO confirmed that the migrants were later transported to Libya, where the Captain of the Sea-Watch 3 gave orders to return the migrants.

In 2018, a similar event took place, when the Captain of the ship "Asso 28" was sentenced to one year in prison by an Italian court for handing over 108 migrants to Libya, after rescuing them.

The Italian Coast Guard denied giving any signals or orders to the captain of the Sea-Watch 3 to return the migrants to Libya. They stated that the distress call made by the migrants was within Libya's administrative area, and therefore, the responsibility for rescue operations fell on the Libyan Coast Guard.

This highlights the ongoing debate over the responsibility of European countries in the rescue and treatment of migrants in the Mediterranean. The situation in Libya, with its ongoing conflict and political instability, makes it a dangerous and unsuitable place to return migrants.

On Sunday, the Mixed Migration Center (MMC) said that the number of migrants residing in Libya increased by 2% in December 2022. This is estimated at 694,398 migrants, from more than 42 nationalities.

The Brussels-based center cited a report issued this week by the International Organization for Migration (IOM), on the latest numbers of migrants in Libya. It noted that 54% of migrants reside in western Libya, 34% in the east of the country, and 12% in the south.

The report indicated that most of the migrants in eastern Libya are from Egypt and Sudan, while those coming from Niger and Chad made up the majority of migrants in the south and the west.