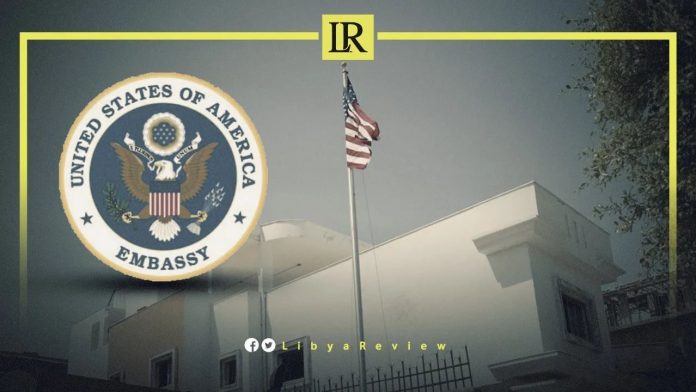 The US Embassy in Libya renewed Washington's commitment to support the Libyan people's democratic aspirations. It added that this commitment stems from the US's experience resisting foreign interference.

"Since our nation's founding, we have been guided by the principles enshrined in the Preamble of the U.S. Constitution which states: We the People of the United States, in order to form a more perfect union, establish justice, insure domestic tranquility, provide for the common defense, promote the general welfare, and secure the blessings of liberty to ourselves and our posterity, do ordain and establish this Constitution for the United States of America. We want the same for the Libyan people and stand with them in their calls for national unity, full restoration of sovereignty, and equitable development. For more detail please see our 10-year Strategy to Prevent Conflict and Promote Stability," it tweeted.

On Thursday, US Envoy to Libya, Ambassador Richard Norland, held talks with Mohamed A. Ib Almadani, Libya's Ambassador to Chad, and US Ambassador to Chad, Alex Laskaris. This was to discuss "regional cooperation on Libya's border security and economic development," according to a statement by the US Embassy in Libya.

"I look forward to my consultations today and tomorrow with Chadian officials," the Embassy quoted Norland as saying via Twitter.

In light of the ongoing conflict in Sudan, Norland has been meeting with multiple African officials recently in an effort to curb the spread of violence into Libya.

On 27 April, Norland held talks with Congolese President, Sassou N'Guesso and Foreign Minister, Jean-Claude Gakosso.

"We agreed on the urgency of stabilising Libya, restoring its sovereignty, and securing its borders considering growing threats to regional security," Norland said at the time of the visit.

The recent outbreak of conflict in Sudan will have a negative effect on the situation in neighbouring Libya, particularly in the southern areas of the country, according to the Economist Intelligence website.

The fighting between Sudan's military and paramilitary leadership threatens to derail plans to repatriate Sudanese mercenaries from Libya. Persistent political uncertainty in Libya, coupled with Sudan's deepening conflict, is also likely to delay Libya's political transition and exacerbate security risks.