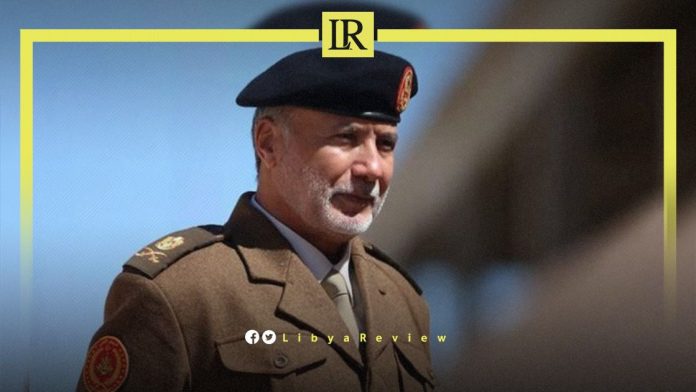 The Commander of the Western Military Region in Libya, Major General Osama al-Juwaili, denied any intention to wage war on the capital, Tripoli,
The dissident military leader urged all those clinging to power to leave and not to drag Libya into more wars. He noted that the support that his forces received is for political solutions and holding elections in 2023.
Al-Juwaili affirmed that he "supports the dialogues taking place to come up with electoral laws, and supports the efforts of the United Nations (UN) Envoy, Abdoulaye Bathily."
The armed groups that fall under the authority of al-Juwaili support the Parliament-designate headed by Prime Minister Fathi Bashagha.
Last year, Prime Minister of the rival government Abdelhamid Daibaba dismissed the then-Military Intelligence Chief, Osama al-Juwaili, after Fathi Bashagha entered Tripoli for several hours. He accused al-Juwaili of conspiring against state institutions, saying he will deal with these threats to quell sedition.
Violent clashes erupted after Libya's Prime Minister Bashagha failed to enter the capital. His media office said the Prime Minister left Tripoli hours after his arrival, "to stop the bloodshed and ensure the safety and security of the people." He had entered overnight, accompanied by allied fighters in the hope of taking over the government headquarters. He was quickly met by opposition from forces aligned with Dbaiba.
Al-Juwaili has warned of the outbreak of military operations if the situation remains as it is. He said that the Dbaiba-led government has lost legitimacy and legal jurisdiction since the eastern-based parliament passed a vote of confidence to the government of Fathi Bashagha.
The military commander called to maintain the principle of peaceful transfer of power, noting, "We may be forced to use force to secure the work of the Bashaga government." He told the armed groups that Dbaiba must leave office peacefully to "spare Tripoli the war."