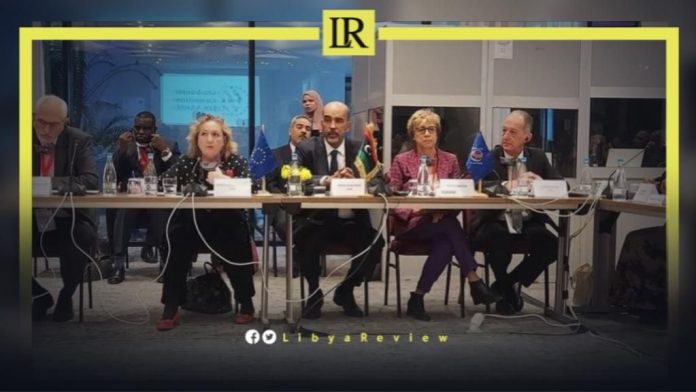 On Thursday, Libya took part in a regional conference aimed at securing the borders between Libya, and countries in the Sahel region.

The two-day conference, sponsored by the European Union, was kicked off in Nouakchott, Mauritania. It was attended by representatives from Mauritania, Burkina Faso, Chad, Mali, Niger, and Libya. The conference aims to help Sahel countries develop more effective approaches to border management, and combat terrorism and organized crime.

This comes within the EU's efforts to support stability and security in the region.

The European Union's mission to assist in securing Libya's borders has stated that the conference will focus on "practical ways to enhance cooperation between border authorities in the region and Libya."

It added that "a roadmap, which takes into consideration best practices in border management and addressing cross-border crimes while promoting trade and development is envisaged."

The conference will also explore ways to "improve the exchange of information and intelligence between countries in the region, to better combat terrorism and organized crime."

Since late 2016, migration to Europe from Egypt's northern coast has slowed sharply. However, migration across Egypt's long desert border with Libya and from the Mediterranean coast to Europe has been on the rise, diplomats say.

Libya has emerged as the dominant transit point for migrants fleeing war and poverty in Africa and the Middle East, hoping for a better life in Europe.

Human traffickers in recent years have benefited from the chaos, smuggling in migrants across the oil-rich country's lengthy borders with six nations. The migrants are then packed into ill-equipped rubber boats and set off on risky sea voyages.

In 2022, Ahmed Hamza, Head of the National Committee for Human Rights in Libya (NCHRL), noted that "Libya ranks 20th in the Global Organized Crime Index. Tunisia ranked 154th, the lowest among Arab countries."

Hamza added that the top 10 countries in crime for the year 2021 are the Democratic Republic of the Congo, Colombia, Myanmar, Mexico, Nigeria, Iran, Afghanistan, Iraq, the Central African Republic, and Honduras.