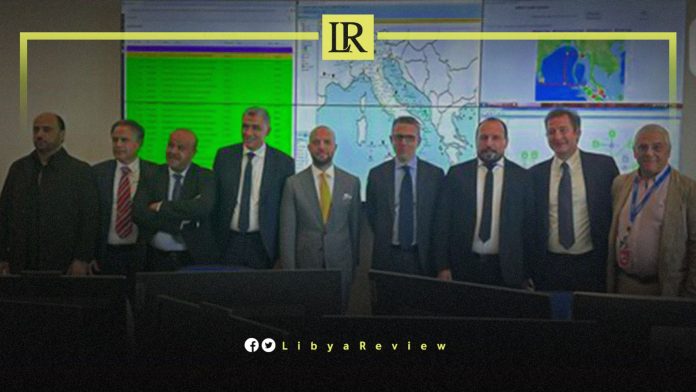 On Saturday, a Libyan government delegation attended the inauguration ceremony of the BlueMed submarine cable, held in the Italian city of Palermo.

The delegation was headed by the Minister of State for Communication and Political Affairs, Walid Al-Lafi along with the Chairman and a number of members of the board of directors of the Libyan Post Telecommunications & Information Technology Company (LPTIC).

BlueMed cable aims to connect Africa with Italy, France, Greece, and several countries bordering the Mediterranean. It is part of the Blue Submarine Cable System project, built in partnership with Google and other operators.

With four fiber pairs and an initial design capacity of more than 25 Terabits per second (Tbps) per pair, BlueMed will offer high-speed Internet connections and high-performance solutions to Internet Service Providers (ISPs), carriers, telecom operators, content providers, enterprises, and institutions to support the growing needs and digital evolution of connected countries.

The project is being implemented by the Italian company Sparkel, which is the first international service provider in Italy and among the top global operators.

Earlier today, it announced the landing of the BlueMed submarine cable in Palermo and thus the completion of the lying of the Genoa-Golfo Aranci-Pomezia-Palermo Tyrrhenian section.

Notably, Libya is recognized as one of the countries with the slowest internet speed globally. The internet penetration rate in Libya is relatively low, and the internet infrastructure is inadequate, leading to slow internet speeds.

This is mainly due to years of political instability and conflict, which have negatively impacted the development of the telecommunications sector in the country. Additionally, the cost of internet services in Libya is high, making it inaccessible for many people.

Slow internet speeds in Libya have hindered the country's socio-economic growth and development, making it difficult for individuals and businesses to leverage the benefits of the internet fully.