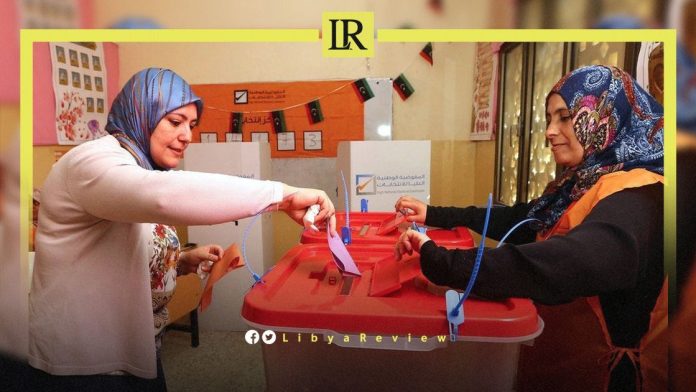 60 Libyan political parties submitted a draft law for the election of a new National Assembly, which was drafted by a group of jurists.

This came in a memorandum sent by the parties to the Heads of the Libyan Parliament, the High Council of State (HCS), and the 6 + 6 Joint Military Committee (JMC) for the Preparation of Electoral Laws, and the UN Envoy, Abdoulaye Bathily.

The memorandum indicated that the draft law was taken into account to be "consistent with the provisions of the Constitutional Declaration issued on 3 August 2011 and its amendments. In particular, the 13th constitutional amendment was issued on 21 February 2023. It stipulated in Article 2 thereof that the National Assembly consists of two chambers, including the House of Representatives. The Senate will be elected by general, free, direct, secret ballot, as regulated by law."

The political parties also outlined several proposals, including the constitutional rule that work is currently underway on, and which they see as "important in reaching a legal formulation regarding it."

The memorandum noted that adopting these proposals would "alleviate the political crisis and the existing impasse, restore and strengthen confidence between all parties, ensure free and fair elections, and work to sustain stability and establish a modern state."

Notably, Bathily said that the conditions for running for President remain controversial.

In an interview with Al-Arabiya Al-Hadath TV channel, Bathily added that UNSMIL believes that the elections "in order for them to be representative of the will of the Libyan people, they must not exclude anyone, in order to achieve stability."

This came in his response to a question about the ongoing differences regarding the criteria for candidacy. As well as talk about seeking to set criteria to exclude certain candidates such as Field Marshal Khalifa Haftar, and Saif Al-Islam Gaddafi.