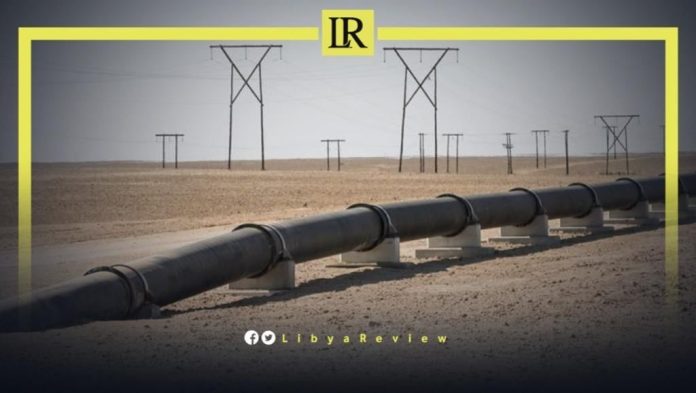 Libya has resumed pumping gas exports to Italy after a two-week halt, following extensive maintenance work at the Mellitah complex, north of Libya.

Italy's Nova Agency quoted Libyan energy expert, Mahmoud Mohamed as confirming that the Mellitah complex resumed operations on Tuesday. Gas flows from Libya to Italy stopped from 30 April to 15 May, according to data from the Italian company Snam.

On Tuesday, about 3 million cubic meters of gas reached Italy, however, Libya was pumping about 7-9 million per day before the halt.

According to Nova, Libya can export up to 10 billion cubic meters of gas per year to Italy, via the Green Stream pipeline linking Sicily to Eni's gas fields in Libya.

At the end of April, Libya's National Oil Corporation (NOC) announced that the facility will temporarily halt gas production at the Mellitah Industrial Complex due to planned refurbishment work.

The NOC declared that "all necessary arrangements have been taken to compensate for the shortage of gas" throughout the refurbishment, which will begin on 01 May.

According to a profile of Mellitah Oil and Gas Company by Italian company Eni, the state-owned oil company uses the Mellitah Industrial Complex to export a portion of the processed natural gas through an offshore pipeline of 32 inches/516 km, connecting the complex to the southern coast of Italy, and managed by the Green Stream.

This offshore export line is considered to be the first link between Libya and Europe, as per Eni's profile.

Earlier this month, the NOC announced that oil production has surpassed 106 million barrels, over the past three months. Gas production has reportedly hit more than three billion cubic meters over the same period.

According to statistical data published by the NOC, oil production amounted to 106,618,853 barrels during the first quarter of 2023, which extends from 1 January to 31 March.

During the same period, total oil products amounted to 1,541,566 metric tons. As for natural gas, it rose to 3,175,813, 729 cubic meters, meanwhile, petrochemical products hit 163,151 metric tons.

In March, NOC's Chairman Fathi Bengdara said that the Corporation is seeking to maintain current levels of production and increase to 2 million barrels within 3-5 years.