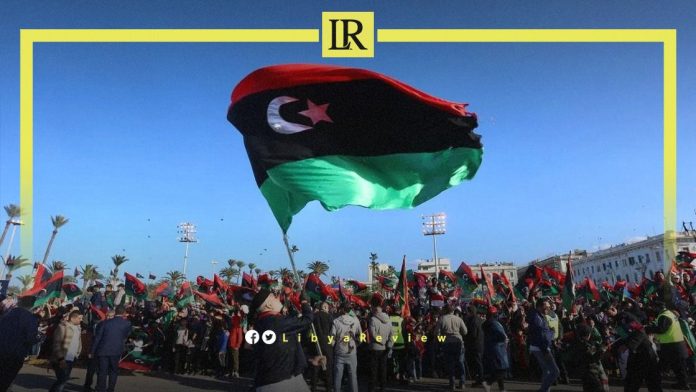 After almost a decade of civil war, Libya currently faces the daunting challenge of electing a government that can unite its divided people, according to a report by the Atlantic Council.

Despite the UN's pursuit of a mediated solution, there has been little success. Ultimately, the Libyan people suffer the most from the power vacuum, and have yet to exercise their fundamental democratic right of electing their representatives through free and fair elections.
What comes next for Libya? Can the international community make a tangible contribution to forming a rights-based democracy in Libya?

There cannot be an international solution, given how the world deals with Libya. The international community is divided and politicised and the priorities of decision-makers shift depending on the circumstances.
Since the start of the Russian invasion of Ukraine, Libya has fallen off the world's agenda. Instead, it's been on the back burner as all energy is focused on Ukraine.

The international community should start by prioritising Libya, and working seriously to put an end to human rights violations, strengthening accountability, ending impunity, restoring the ruined judicial system, and setting up a mechanism or an independent court to bring people who have committed atrocities in Libya to justice. This could be the start of a solution. There can be no solution without transitional justice and redress for the victims.

According to Ali Alaspli, President of Libya Crimes Watch, "it has become almost impossible to reach a solution domestically, given the state of political deadlock, insecurity, and division in Libya over the past twelve years. This means that the solution must be an international one overseen by the United Nations—not one simply determined by the interests of individual states."

Interference by foreign actors has had a detrimental impact on the Libyan crisis. Certain states have stoked the conflict by providing warring parties with weapons, materiel, ammunition, and military vehicles.

This is in clear violation of UN Security Council Resolution 1973 of 2011 which imposes a complete arms embargo on the country. As well as Article 6 of the Berlin Conference Conclusions of January 2020, in which participants committed "to refraining from interference in the armed conflict or in the internal affairs of Libya" and called on all international actors to do the same. The international community should ensure the arms embargo is upheld.

Putting an end to corruption should also be one of the international community's key priorities regarding Libya right now. Corruption is widespread across most institutions, and is a major factor in prolonging the conflict. Currently, militias and warring parties are struggling for control over state resources and institutions to seize as much public money as possible.

Meanwhile, Fatima Omar, Lawyers for Justice in Libya partner and human rights advocate said that the international community "should put pressure on all sides of the conflict—political and military—to start the process of holding elections and abide by their results. But, firstly, any political agreement among Libyan actors should include clear provisions to ensure civil society has a genuine role. This can be done by giving it a major voice in dialogue aimed at reaching a political solution."

It is clear that there has been a distinct lack of proper communication between the international community and Libyan civil society. Most importantly, it must be noted that civil society organisations are deteriorating by the day. It has become increasingly dangerous for civil society actors to continue their work.


The international community must guarantee the presence of civil society actors in political dialogue meetings. This would help give civil society a say in future political agreements. The international community should stipulate that civil society should be strengthened and protected in future agreements, and compel the Libyan authorities to respect such agreements. This would, in turn, strengthen civil society and make it more effective.