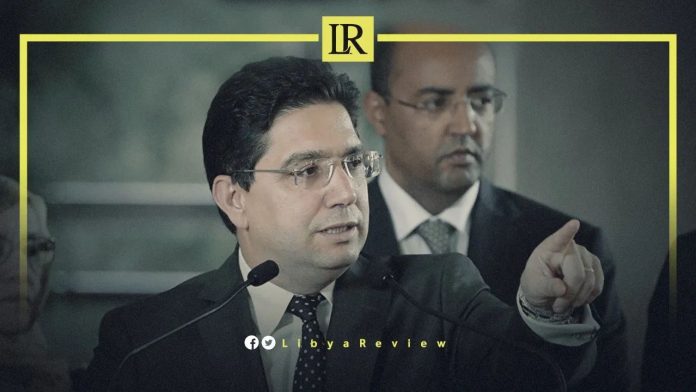 Moroccan Foreign Minister, Nasser Bourita announced the imminent reopening of the Moroccan Consulate-General's in Tripoli and Benghazi.

During his speech at the government weekly session at Parliament, he expected that the reopening date for the two consulates in Libya would be by the summer.

Morocco recently hosted the meetings of the Libyan 6+6 Joint Committee assigned by the Libyan Parliament, and the High Council of State (HCS) to draft electoral laws.

The meeting aimed at drafting laws to organize the elections, in accordance with the roadmap announced by the UN Envoy, Abdoulaye Bathily in February.

In a statement read by the Head of the HCS delegation, Omar Buleifa said that the upcoming Presidential and legislative elections "will be held simultaneously." He announced that they had "achieved complete consensus regarding the controversial points related to the process of electing a president for Libya, and the National Assembly."

The Committee called for the formation of a unified government that paves the way for holding elections across the country.

Buleifa added that they also "agreed on the mechanism of engaging the political parties in the coming Parliamentary elections, whether through party lists or individual candidates."

He stated that "the next legislative authority will consist of two chambers, namely the Parliament and the Senate."

Furthermore, significant headway has been made in determining the allocation of seats for both houses, ensuring fair representation for all Libyans.
This crucial step is seen as a significant contribution towards the long-awaited elections, which hold the promise of ending the years of chaos and instability in the country.

The announcement came after productive discussions during the two-day meeting in Morocco, with the aim of establishing a constitutional foundation for the upcoming Libyan elections.

The meeting is also a continuation of the series of meetings hosted by Morocco, bringing together different Libyan parties to deepen the dialogue on ways and means to resolve the crisis in this country in an approach that promotes the appropriate space for dialogue and constructive consultation.