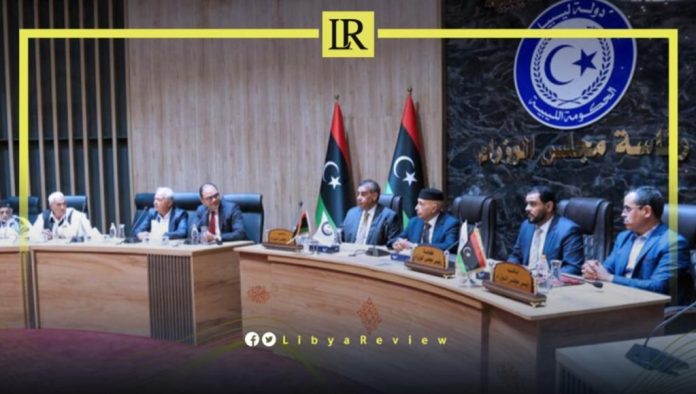 Ageela Saleh, the Speaker of the Libyan Parliament and Osama Hammad, the Prime Minister-designate, have held talks with dignitaries, elders, and sheikhs from the city of Zintan, to address the challenges faced by the city.

The meeting, which took place in Benghazi, aimed to find solutions to the problems and crises affecting the city.

In a statement by Abdullah Blaiheg, the Parliament's Spokesman, the officials discussed "the importance of providing services to all of Libya, and particularly to Zintan." Saleh emphasized that Hammad's government, "is committed to promoting unity, reconciliation, and territorial integrity in Libya."

Saleh also highlighted the legislative and political duties, including the "imminent achievement of consensus between the 6+6 Joint Committee," which is responsible for agreeing on electoral laws. The Parliament is seeking to hold elections under a unified government, that will oversee the electoral process.

The Zintan delegation expressed their full confidence in the Parliament and government, appreciating Saleh's efforts. The meeting was attended by several MP's, including Mohammed Al-Feirous, Ali Al-Majdoub, Hanaa Boudeib, and Naema Dellaf. As well as Deputy Prime Ministers, Ali Al-Qatrani and Khaled Al-Ashtah, and Health Minister, Othman Abduljalil.

The talks underscored the government's "commitment to addressing the needs of municipalities, and promoting national unity and reconciliation."

Zintan, a city in the western mountains of Libya, has faced various challenges, including security issues, economic difficulties, and infrastructure problems.

The meeting between Saleh, Hammad, and the delegation is expected to pave the way for more cooperation and support to address these challenges. The officials' commitment to holding elections under a unified Libyan government is also a positive sign that the country is moving towards a stable and democratic future.