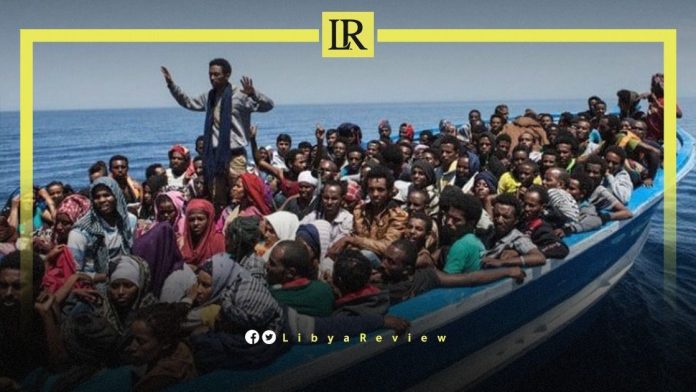 On Thursday, the Italian Ministry of Interior announced a marked decrease in the arrival rate of unauthorized migrants to Italy via sea routes in May.
The data showed that Libya overtook Tunisia as the primary transit point for these migrants.
According to the ministry's data, reported by the Italian NOVA agency, a total of 50,405 unauthorized migrants reached Italy's shores from the start of the year until June 1st. This figure represents a significant increase of 155.97% compared to 19,692 arrivals during the same period in 2022, averaging 334 arrivals per day.
Interestingly, the data also highlighted that 25,937 unauthorized migrants managed to reach the Italian coast from Tunisia until June 1st. This equates to an average daily arrival rate of 172 individuals, marking a staggering 580% increase from the 3,818 arrivals noted during the same period last year. Notably, this figure significantly surpasses the total arrivals throughout 2022, which stood at 32,101 migrants from Tunisia.
The Ministry also pointed out a slowdown in migrant arrivals in Italy in May compared to the previous year, with 7,492 individuals recorded in the last 30 days, down from 8,720 in May 2022. This decline is attributed to adverse weather conditions and increased efforts to curb smuggling activities across North Africa.
The Ministry's data also detailed that 1,554 of these individuals embarked from Tunisia and 5,825 from Libya. In recent weeks, Libya has overtaken Tunisia in terms of the number of migrants crossing its territory towards southern Italy.
For years, Italy has tried, with limited success to induce Libya to stop people smugglers using unseaworthy fishing boats and rubber dinghies. Italian governments have consistently trained and equipped the Libyan Coast Guard.
But the traffickers behind the smuggling rings continue to operate, amid Libya's feuding political and militant factions.
The International Organisation for Migration (IOM) and humanitarian groups say passengers whose vessels are turned back by the Libyan Coast Guard often are returned to detention camps. They are then at risk of abuse, including torture until their families raise enough money for the migrants to set out again by the sea.