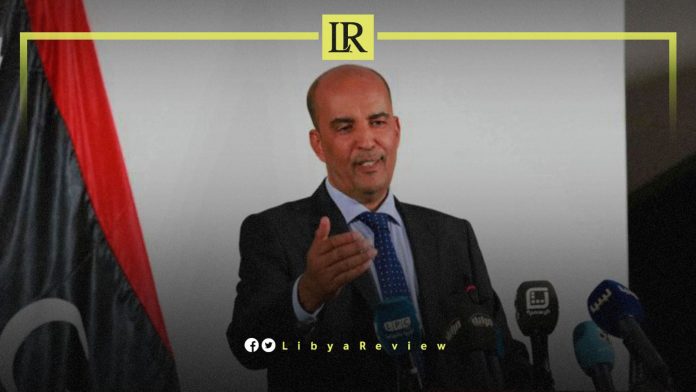 The Deputy Head of the Libyan Presidential Council, Moussa Al-Kouni said the clashes in Sudan pose a threat to neighbouring countries, especially Libya.
This came during his speech at the 22nd summit of the Common Market for Eastern and Southern Africa (COMESA) in the Zambian capital, Lusaka.
Al-Kouni confirmed that the clashes in Sudan also "threaten the safety of Sudanese citizens, infrastructure, and economy." He affirmed that "Libya is ready to participate in all efforts aimed at calming the situation in Sudan."
He explained that the "faltering of development efforts at the national and international levels in Africa is due to the continuation of wars and armed conflicts, which have been transformed into semi-permanent conflicts."
He highlighted the "exacerbation of displacement and famine, the emergence of new hotbeds of conflict and tension, and the accompanying humanitarian tragedies in the war-torn countries in Africa."
Al-Kouni appreciated the keenness of African countries on the unity and stability of Libya.
The meetings of the COMESA summit were held in the presence of leaders and heads of government of 21 African countries.
On Tuesday, the Head of Libya's Presidential Council, Mohamed Al-Mnifi received the Sudanese Ambassador to Libya, Ibrahim Mohamed Ahmed in Tripoli. During the talks, they reviewed the recent developments and ongoing peace efforts in Sudan.
Ambassador Ahmed provided a briefing on the recent events being witnessed in Sudan. He also provided an update on the diplomatic efforts being made by regional and international mediators to establish peace and stability.
In turn, Al-Mnifi praised Saudi Arabia's efforts to unify Arab states, and find solutions to the crises in several Arab countries, especially Libya and Sudan.
Al-Mnifi urged the Arab League to support the efforts of the African Union (AU) and the United Nations in achieving comprehensive national reconciliation, and holding the long-awaited elections before the end of 2023.
Ambassador Ahmed lauded Al-Mnifi's speech at the recent Arab summit held in Jeddah. In his address, Al-Mnifi welcomed the Jeddah talks aimed at bringing peace between the Sudanese parties. He also announced Libya's readiness to participate in these efforts and support them.
He called on Arab countries to adopt a unified position towards Libya, including ending negative and non-constructive interference in the country's internal affairs, and the withdrawal of all mercenaries and foreign forces.
Al-Mnifi stressed the need to "employ any dialogue for completing the implementation of the roadmap by strengthening political legitimacy through elections."