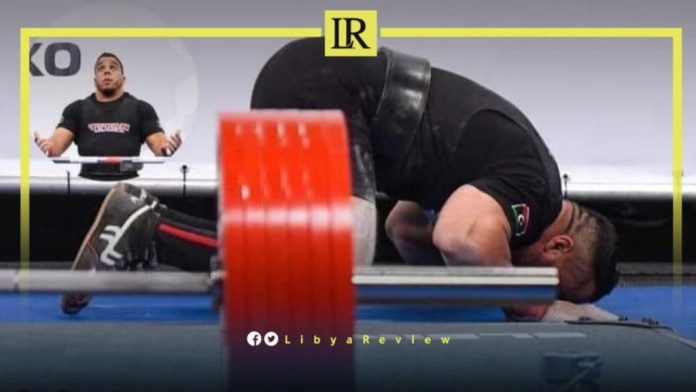 In the ongoing World Open Powerlifting Championship in Malta, the Libyan national team's athlete Abdullah Hajer secured third place in the 105 kg weight category on a general competition scale.
Abdullah Hajer's performance was also recognised with a bronze medal in the Bench Press and a silver medal in the Deadlift category.
The Libyan national team's participation in the championship will conclude on Sunday with the performance of athlete Abdulrahman Mousa in the +120 kg weight category.
It's worth mentioning that the Libyan national team's delegation is managed by coach Tarek Makhlouf, with Hamza Sossi providing assistance.
Powerlifting is a strength sport that consists of three attempts at maximal weight on three lifts: squat, bench press, and deadlift. As in other countries, powerlifting in Libya would typically be governed by a national federation that organises competitions and manages the selection and training of athletes for international events.
However, Libya has faced significant challenges in recent years due to ongoing political instability and conflict. This has had a likely impact on organised sports and athletics, including powerlifting, in the country. Infrastructure, funding, training resources, and opportunities for international competition may be limited compared to countries with more stable circumstances.
Nonetheless, Libyan athletes have participated in various strength sports on the international stage, despite these challenges. Libyan powerlifters have competed in international competitions, indicating there is a degree of ongoing activity and achievement in the sport within the country.
Libya has been in chaos since a NATO-backed uprising toppled longtime leader Moammar Gaddafi in 2011. The county has for years been split between rival administrations, each backed by rogue militias and foreign governments.
The current stalemate grew out of the failure to hold elections in December 2021, and the refusal of Prime Minister Abdelhamid Dbaiba, who is leading the transitional government, to step down.