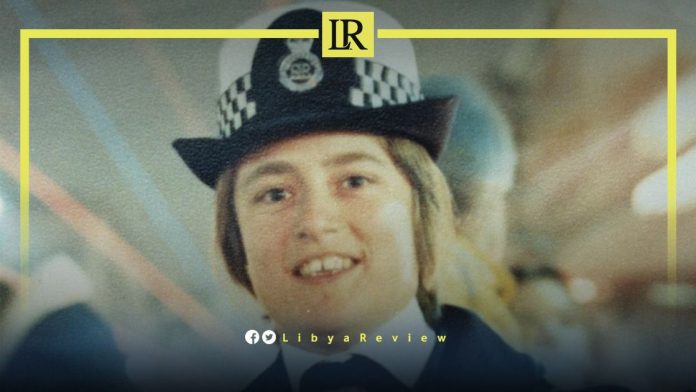 A former aide of late Libyan leader, Muammar Gaddafi may be headed for a criminal trial in connection with the 1984 killing of police officer Yvonne Fletcher, according to the Telegraph newspaper.

Saleh Ibrahim Mabrouk, who was part of Gaddafi's inner circle, is being targeted in a private prosecution initiated by John Murray, a former colleague of the murdered officer.

This development in the 1984 killing of Fletcher outside the Libyan Embassy in London brings hope for a renewed pursuit of justice.

Fletcher, 25 at the time, was fatally shot while on duty at a protest against Gaddafi's regime, outside the Libyan Embassy in London. As she lay dying, Murray vowed to track down those responsible.

Mabrouk was previously found jointly responsible for Fletcher's death, in a civil case led by Murray in 2021. Now, even with Mabrouk living in Libya, Murray is determined to push forward with criminal charges. This follows the decision by UK prosecutors to dismiss a case against Mabrouk in 2017.

Expressing optimism, Murray revealed that legal counsel had given them hope of a successful private prosecution. Aiding in this quest for justice is the law firm McCue Jury and Partners, offering pro bono services and planning a crowdfunding campaign to offset the likely expensive prosecution.

The team, after gathering police and Crown Prosecution Service (CPS) files, is in the process of locating additional witnesses. Evidence collected at the time of the incident is also deemed admissible.

A successful criminal case would require proving beyond a reasonable doubt, a higher bar compared to the civil case, which was won based on the balance of probabilities. Nevertheless, the judge presiding over the civil case felt that the evidence met the criminal standard.

Matt Jury, the managing partner of McCue Jury and Partners, underlined that the high court verdict identifying Saleh as responsible for Fletcher's murder indicates the "feasibility of a criminal trial, irrespective of national security material."

Questions are now raised about whether the UK government will continue to block Mabrouk's extradition and prosecution, and for what reasons.

Mabrouk, who was not present at the demonstration, was arrested in the UK in 2015 where he owned a property. However, charges could not be laid due to key evidence being withheld for national security reasons. Despite being the primary suspect, he was granted several visas to return to the UK between 1999 and 2011, amidst allegations of being a "state asset."

Libya admitted its culpability in 1999, and agreed to pay compensation to Fletcher's family. But Mabrouk, the only person ever arrested concerning the case, denies any involvement with the shooting.