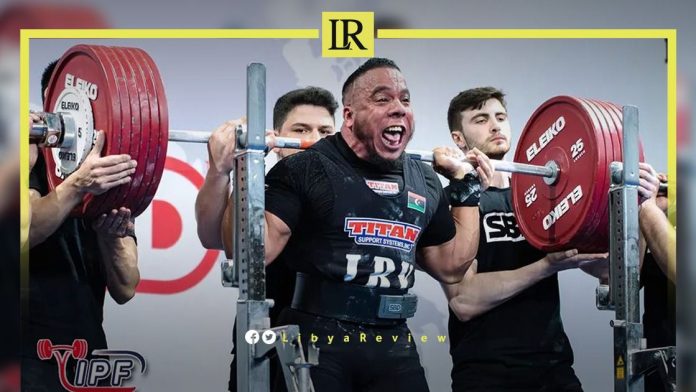 The Libyan National Powerlifting team has secured the sixth spot in the World Open Powerlifting Championship, held in Malta. Competing against 56 countries in this globally renowned competition, Libya made a significant impact.

Abdullah Hajar played a pivotal role in securing this ranking. His impressive performance earned him a silver medal, and two bronze medals in the 105-kilogram category. This achievement has set a new standard in Libyan powerlifting, and has been a source of national pride.

Another noteworthy performance was that of Abdelrahman Musa, who claimed the fourth position in the 120-kilogram category. His determination and strength demonstrated Libya's potential in the sport. Meanwhile, in the 59-kilogram weight class, Mohamed Al-Hamali achieved a respectable sixth place.

With the outstanding performance of these athletes, the Libyan National Powerlifting team has undoubtedly put the country on the international powerlifting map. This strong performance has instilled optimism for the future of powerlifting in Libya.

Powerlifting is a strength sport that consists of three attempts at maximal weight on three lifts: squat, bench press, and deadlift. As in other countries, powerlifting in Libya would typically be governed by a national federation, which organises competitions and manages the selection and training of athletes for international events.

However, Libya has faced significant challenges in recent years due to ongoing political instability and conflict. This has had a likely impact on organised sports and athletics, including powerlifting, in the country. Infrastructure, funding, training resources, and opportunities for international competition may be limited compared to countries with more stable circumstances.

Nonetheless, Libyan athletes have participated in various strength sports on the international stage, despite these challenges. Libyan powerlifters have competed in international competitions, indicating there is a degree of ongoing activity and achievement in the sport within the country.