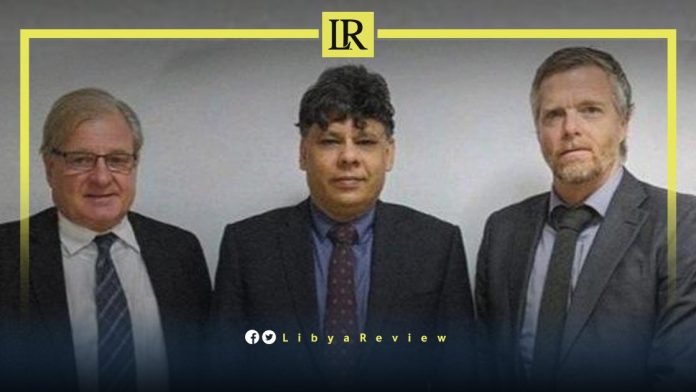 Richard Norland, the US Envoy to Libya, held a meeting with Libya's Attorney General, Siddiq Al-Sour on Wednesday. The discussions focused on potential collaboration between the US and Libya in the areas of the rule of law, and criminal justice.
Norland took to Twitter to express his appreciation for the dialogue with the Attorney General, highlighting the significance of this high-level engagement.
This meeting comes on the heels of Norland's conversation with the UN Envoy, Abdoulaye Bathily. Norland commended Bathily's briefing to the UN Security Council. It reportedly "shed light on the main obstacles blocking the path to a credible roadmap for conducting Parliamentary and Presidential elections in Libya."
In addition, the Ambassador reiterated support for Bathily's initiatives, which aim to unify Libyan factions to overcome these obstacles. He stated, "We reaffirm the United States' support for his endeavours to rally Libyans together to overcome these challenges."
This assertion of support by the United States signifies a robust international effort to facilitate stability, and promote democratic processes in Libya.
Addressing the UN Security Council on Monday, Bathily highlighted a slew of disagreements jeopardizing the Libyan electoral process.
The Envoy indicated that numerous disputes among Libyan parties will persistently plague the electoral process. He emphasized the need for a political settlement among major political factions, to alleviate these conflicts.
The UN diplomat stressed that the proposed electoral laws agreed by a committee of two legislative bodies this month "are not sufficient to resolve the most contested issues and enable successful elections."
He added that failure to reach an agreement among Libya's rival sides could "trigger a new crisis."
Bathily indicated that "all these disputed subjects necessitate political consensus amongst representatives across the political landscape. Without a comprehensive agreement, the electoral process could encounter a stalemate akin to the 2021 elections, instigating yet another crisis."
It's noteworthy that the United Nations previously announced that the political trajectory in Libya has reached a critical juncture.
It's noteworthy that the United Nations previously announced that the political trajectory in Libya has reached a critical juncture.
They stated that successful elections depend on a robust legal framework, and a political agreement ensuring the active involvement of all political factions. The UN urged all major stakeholders to "forge a comprehensive and final agreement on disputed subjects, enabling the successful execution of elections and the ushering of the country into a phase of stability."
As of now, the future of elections in Libya remains shrouded in uncertainty. Political factions have opposed the recent agreement on the laws governing the elections, and the eligibility conditions for Presidential candidates. These topics remain contentious, while amendments to several disputed laws have also been called.