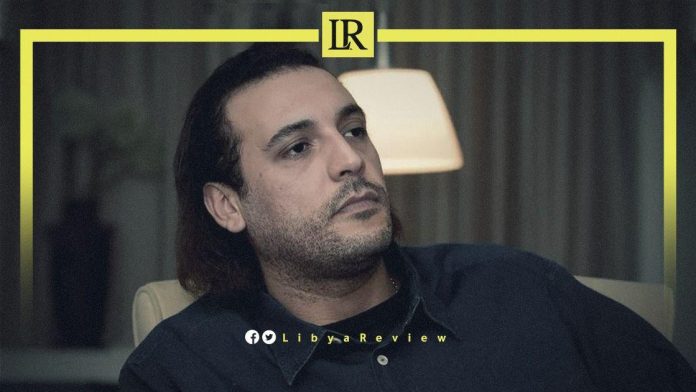 In an urgent plea to Lebanese authorities, the Libyan Presidential Council has called for the immediate and unconditional release of Hannibal Gaddafi, son of late leader, Muammar Gaddafi.

This appeal was made public on Monday, with the Council emphasizing "there is no legal, political, or criminal rationale for Lebanon's ongoing detention of Gaddafi."

The Council has also warned that Lebanese officials will be held responsible for Gaddafi's safety and life.

"We place the responsibility of Hannibal Gaddafi's wellbeing firmly on the shoulders of Lebanese authorities," the Council noted.

The son of the former Libyan leader, Hannibal has been held in Lebanese custody for the past eight years. In response to recent reports of his declining health condition, instigated by a five-day hunger strike, Libya formed a committee to keep a close watch on Gaddafi's case.

Notably, Saif Al-Islam Gaddafi has expressed serious concerns over the deteriorating health of his brother, Hannibal.

According to him, Hannibal's health is "increasingly precarious, especially since he suffers from multiple illnesses and has stopped taking his medication, in protest against his detention."

In a statement, Saif stressed that his brother's detention was "both inhumane and illegal, particularly as he had been held without trial."

He expressed "surprise at the accusations levelled against Hannibal of withholding information concerning the fate of the Lebanese cleric, Imam Musa Al-Sadr," pointing out that Hannibal "was only one year old at the time of the cleric's disappearance."

On the other hand, the Lebanese Prime Minister's Office denied any contact between Prime Minister, Najib Mikati and his Libyan counterpart Abdel-Hamid Dbaiba regarding the case of Hannibal.

Hannibal recently announced a hunger strike, a protest against his continued arbitrary detention, since his abduction from Syria in 2015.

"News is being circulated through social media claiming that Prime Minister of the Libyan Government of National Unity (GNU) has contacted Prime Minister Mikati regarding the case of Hannibal Gaddafi" Mikati's Media Office stated.

"Mikati did not receive any contact from any Libyan party, and case of Hannibal Gaddafi is in the hands of the competent judiciary, and any follow-up to this file takes place through the competent judicial ways," the statement added.

"Mikati expresses Lebanon's keenness on the best relations with the Libyan people," the statement noted.