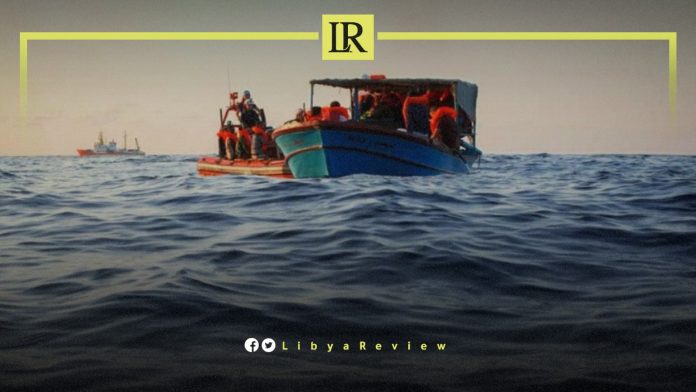 French-based rescue company "Ocean Viking" announced that one of its ships rescued 86 people off the coast of Libya, after their ship broke down during their attempt to reach Europe.
A spokesperson for the company stated to French media that "those rescued, mostly from Gambia and Senegal, were suffering from dehydration, exhaustion, and fuel burns."
The majority of the migrants were minors who were attempting to cross the Mediterranean sea alone, without their families.
On Friday, Egyptian President Abdel Fattah El-Sisi warned that "if African people do not find hope and opportunity in their own countries, they will move towards Europe." He made this statement during the closing session of the International Summit for the New Global Financial Pact held in Paris last week.
El-Sisi highlighted that 27,000 Africans have drowned due to illegal migration to Europe in the past 10 years. "In the past 10 years, about 2,700 Africans have been recorded as drowning each year due to illegal migration to Europe, totalling approximately 27,000 people over the past decade," he added.
According to the International Organization for Migration (IOM) estimates, 1,724 migrants have gone missing while attempting to cross the Mediterranean to Europe since the beginning of this year. This is the highest figure, compared to 1,417 last year.
An Egyptian man suspected of organising the smuggling of thousands of people aboard "death traps" from Libya and North Africa into Italy has been arrested in London, British police said on Friday.
The 40-year-old was detained in west London near Heathrow Airport, the National Crime Agency (NCA) said, after an investigation involving Italian police.
The NCA has not released the identity of the Egyptian man.
It said the man was linked to a number of illegal Mediterranean crossings in the past year, including from Libya, and was working from a UK base with criminal associates.
Three of the crossings required rescues by the Italian Coast Guard for vessels in distress. Each of which was carrying more than 600 people, the UK agency said.