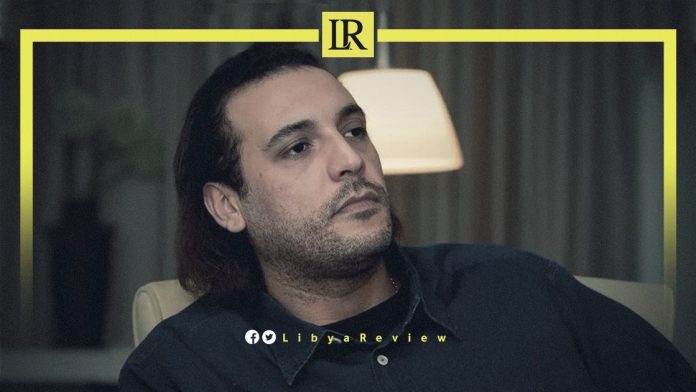 The Italian-Arab Friendship Association has demanded the immediate release of Hannibal Gaddafi, and threatened an international lawsuit against the Lebanese authorities.
In a statement, the association said: "The Lebanese judiciary must play a positive role in not allowing this operation to serve personal or partisan goals."
The association added that Hannibal's detention "is a political and illegal hostage-taking, particularly since his detention, without trial, for all these years violates all human laws."
It pointed out that "the illegal detention of Hannibal Gaddafi exposes Lebanon to more problems that may lead to international lawsuits."
As well as describing the kidnapping as a "retaliatory act in response to the disappearance of Shiite cleric Musa Al-Sadr."
The association said: "We are surprised by this act against a child who was two years old when Musa Al-Sadr was kidnapped in Libya."
It called on "honest Lebanese judges to intervene, and release a citizen who is not guilty of this incident." As well as emphasising that "continuing to detain Hannibal may expose Lebanon's reputation, and the integrity of its judiciary to international forums."
The kidnapping of Hannibal Gaddafi has been a continuing issue that has strained relations between Libya and Lebanon. The Italian-Arab Friendship Association's statement is the latest in a series of calls for his release, highlighting the ongoing international interest in the case.
The son of the former Libyan leader, Hannibal has been held in Lebanese custody for the past eight years. In response to recent reports of his declining health condition, instigated by a five-day hunger strike, Libya formed a committee to keep a close watch on Gaddafi's case.
Notably, Saif Al-Islam Gaddafi has expressed serious concerns over the deteriorating health of his brother, Hannibal.
According to him, Hannibal's health is "increasingly precarious, especially since he suffers from multiple illnesses and has stopped taking his medication, in protest against his detention."
In a statement, Saif stressed that his brother's detention was "both inhumane and illegal, particularly as he had been held without trial."
He expressed "surprise at the accusations levelled against Hannibal of withholding information concerning the fate of the Lebanese cleric, Imam Musa Al-Sadr," pointing out that Hannibal "was only one year old at the time of the cleric's disappearance."