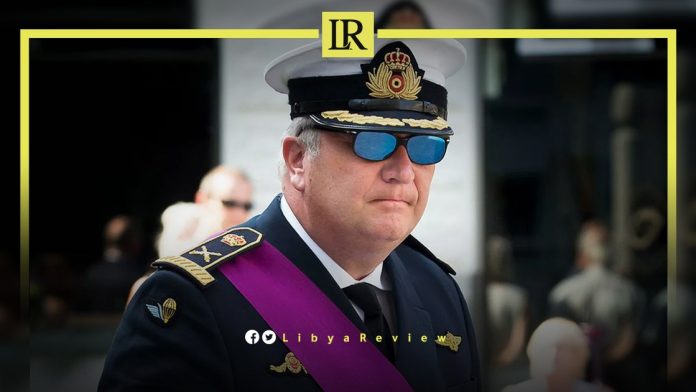 The Libyan Investment Authority (LIA) has recently lodged a criminal lawsuit against Prince Laurent of Belgium. The LIA is accusing the Prince of "extortion, fraud, and illicit influence linked to his efforts to reclaim funds associated with a failed reforestation project," according to statements made by the legal firm, Jus Cogens representing the LIA.

Christophe Marchand, a founding partner at Jus Cogens, stated that they have presented factual evidence to the investigative judge. The evidence, they believe, demonstrates that Prince Laurent exploited his position as a public official. The prince's legal representative, however, dismissed the complaint as being "not serious."

In 2008, a multi-million euro contract was signed between the Libyan authorities and the Prince, with the aim to reforest desert areas of inland Libya. The initiation of civil war in Libya in 2011 led to the project's downfall.

The LIA argues that Prince Laurent imposed "unacceptable pressure" in his efforts to receive a payment of nearly €70 million (approximately $78.52 million dollars) he asserts is owed to him by the Libyan Ministry for Agriculture. Laurent Arnauts, the Prince's lawyer, branded these accusations as "pathetic," arguing that Libyan officials are "merely trying to preserve their reputation following a series of legal losses in Belgian and Luxembourg courts."

Libya, under international sanctions since 2011, has over €14 billion euros frozen in the Brussels-based bank, Euroclear.

The recent lawsuit is the latest chapter in a complex history of business dealings and subsequent disputes between the Belgian royal, and the North African nation.

Prince Laurent, the brother of King Philippe of Belgium, has often been described as a controversial figure. His business ventures have frequently attracted public and media attention.

The LIA, the sovereign wealth fund of Libya, has been a central institution in managing the nation's wealth, particularly during and after the period of international sanctions and national unrest. Amid the sanctions, the LIA's funds were frozen in various international accounts, including Euroclear.

Prince Laurent's attempt to reclaim funds related to the collapsed project has led to a series of legal disputes.