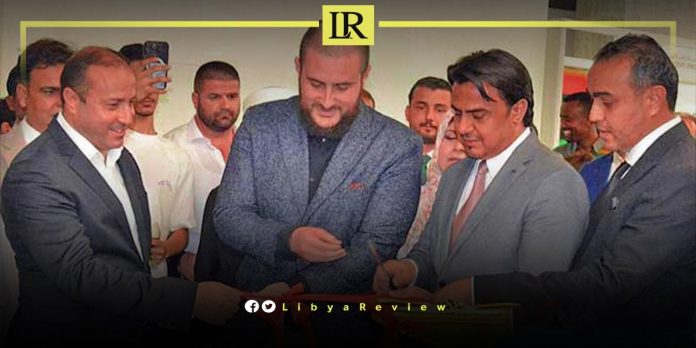 The Libyan-Serbian Friendship Exhibition has kicked off in the Serbian capital of Belgrade on Wednesday, and will continue until 23 July.

The opening ceremony was attended by the Libyan Ambassador to Serbia, the Director General of the Export Development Center, the Deputy Speaker of the Serbian Parliament, the Grand Mufti of Serbia, and the President of the Islamic Community. As well as several ambassadors and heads of diplomatic missions accredited to Serbia.

According to a statement by the Libyan Foreign Ministry, the exhibition "features distinctive Libyan natural products such as olive oil, dates, honey, dairy products, and packaged and manufactured fish from Libya."

The exhibition, hosted by the Libyan Embassy in Belgrade, is organized by the Export Development Center and Space Exhibitions Company, and is sponsored by the General Authority for Exhibitions.

The event aims to promote cultural and economic ties between Libya and Serbia, and to showcase some of the products Libya has to offer. The exhibition was open to the public, and visitors had the opportunity to sample and purchase some of the products on display. It also provided an opportunity for Libyan businesses to showcase their products, and to explore potential business opportunities in Serbia.


On 25 August 2011, Serbia officially recognized the National Transitional Council (NTC) as the ruling government in Libya. This move came amidst the Libyan Civil War, which began in February 2011 and resulted in the overthrow of long-time Libyan leader, Muammar Gaddafi. However, relations between Serbia and the NTC were strained from the start of the conflict. In March 2011, five Serbian citizens were captured by anti-Gaddafi rebels, on suspicion of fighting as mercenaries.