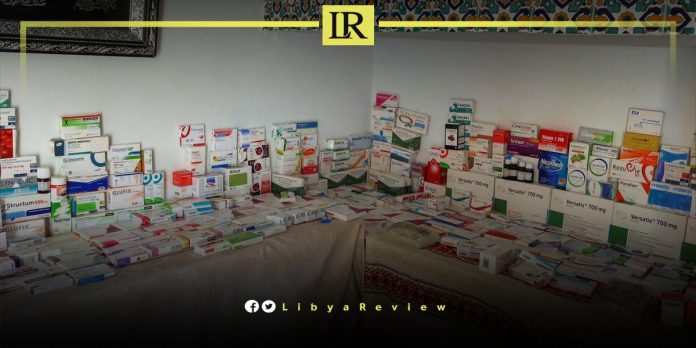 The General Director of the Tunisian Export Promotion Centre, Murad bin Hussein, said that 46% of Tunisia's pharmaceutical exports to 42 destinations are imported by Libya. In 2022, Tunisia exported more than 18% of its locally produced medicines, generating 332.8 million Tunisian dinars in revenue.

To further develop the pharmaceutical industry, Ben Hussein called for the creation of a Tunisian strategy and an action plan, as well as the implementation of mechanisms to facilitate exports, review reference drug prices, and grant export licenses.

Trade between Tunisia and Libya rose by 50% in 2022 to reach 5 billion dinars ($977 million). The two countries plan to convene a meeting of the Joint High Commission, which is expected to issue new decisions to boost economic and trade cooperation after a long hiatus.

The Libyan and Tunisian authorities are gearing up to reconvene the High-Level Joint Committee, after a prolonged period of inactivity. The committee is expected to release new directives, aimed at promoting economic cooperation between the two countries.

Days ago, Minister of Economy and Trade, Mohamed Al-Hwaij, welcomed Tunisia's Ambassador to Libya, Al-Asaad Al-Ajil,i in a meeting held on Saturday.

The primary focus of the meeting was the commercial movement through the joint land borders, and the facilitation of transit procedures for citizens, goods, and services from both sides.

The two sides discussed the current arrangements for the convening of the joint Libyan-Tunisian Higher Committee, stressing the importance of "strengthening trade relations and supporting business owners and companies in both countries."

The Committee is a platform for both countries to discuss issues of mutual interest, and explore opportunities for cooperation in various fields. The upcoming session is expected to focus on enhancing bilateral trade.

Libya and Tunisia share a long history of cultural, economic, and political ties. Both countries have cooperated on various regional and international issues, including the fight against terrorism and the promotion of regional stability.