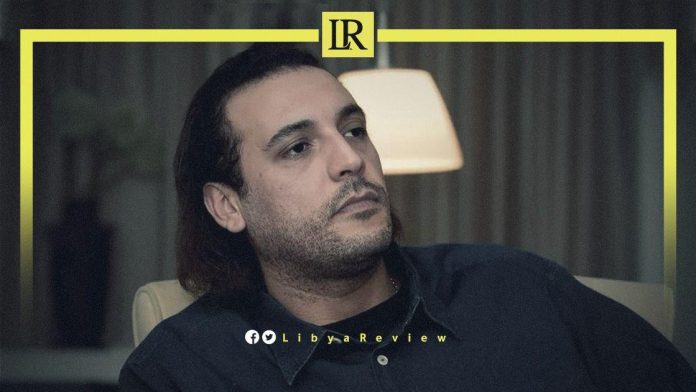 Hannibal Gaddafi, the son of the late Libyan leader Muammar Gaddafi, issued a statement on Monday regarding his arrest in Lebanon, accusing the Lebanese authorities of injustice and corruption.

Hannibal has been imprisoned in Lebanon since 2015 without trial. In June he went on a hunger strike, in protest against his continued detention and ill-treatment.

In the statement, Hannibal said that his arrest "demonstrates the extent of injustice he has faced, and reveals that the system of corruption in Lebanon is intertwined and interlocked between the political leadership and a subservient judiciary."

He claimed that the Lebanese authorities have "placed conditions for his release, linking his freedom to the Libyan funds held by Lebanese banks, which amount to $2 billion dollars."

Hannibal explained that "he cannot do anything in this reality except to continue my hunger strike," holding both the judicial and political authorities responsible for his deteriorating health. Hannibal's lawyer stated that he was a "political hostage for undisclosed purposes."

Hannibal's detention has been a contentious issue in Lebanon, with human rights groups calling for his release. The case has also strained relations between Lebanon and Libya. The Libyan government has repeatedly demanded Hannibal's release, but the Lebanese authorities have refused to hand him over.

Last week the former Lebanese Justice Minister, and current Member of Parliament, Ashraf Rifi called on Lebanese authorities to release Hannibal.

"In my opinion, keeping him detained without trial for eight years is completely unacceptable and this is not justice, but rather revenge and a political position," Rifi said in an interview with the "Nachitoun" newspaper.

He also held the Lebanese authorities fully responsible for the case of Hannibal.