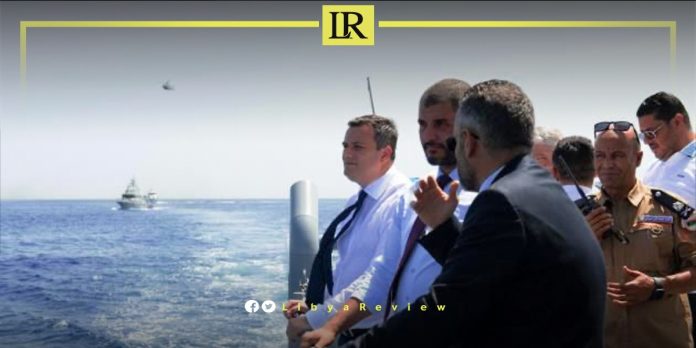 The Maltese army is providing search and rescue training to the Libyan General Administration for Coastal Security (GACS), at its maritime base in Xatt it-Tiben.

This training was discussed during a meeting between Malta's Home Affairs Minister, Byron Camilleri and his Libyan counterpart, Emad Al-Trabelsi.

According to Malta's Independent newspaper, the two discussed the importance of bilateral cooperation, specifically in addressing irregular migration.

Camilleri emphasized the strengthening relationship between Malta and Libya, particularly through the training provided to Libyan Coast Guard officers. He noted that the training "would help prepare officials for search and rescue operations at sea, as well as combatting human traffickers."

Al-Trabelsi expressed his satisfaction with the training, which he believes will "put Libyan authorities in a better position to enforce the law, and eliminate criminals involved in human trafficking."

He highlighted that the training is aimed at "enforcing the law, rescuing immigrants, and providing them with assistance."

Notably, naval forces affiliated with the Libyan Ministry of Interior are participating in the joint "Dolphin 1" naval exercise with Malta.

Two naval boats belonging to Libya's General Administration of Coastal Security and their crews have arrived at the port of Malta.

In May, a training course for marine boat officials, and the maritime operations room of the Libyan General Administration of Coastal Security was held in Valletta. The course, which was attended by ten members of the administration's crews, aimed to raise and develop the capabilities of the maritime boat crews, and the joint maritime operations room in various maritime fields.

The statement noted that this Libyan-Maltese cooperation is a prelude to the implementation of joint maritime exercises.

The training will cover rescue and vertical search, pollution, firefighting, ship boarding, and combating organized crime.