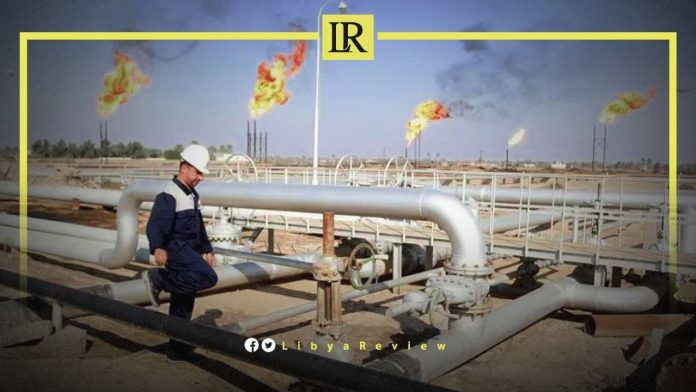 The Libyan National Oil Corporation (NOC) revealed on Thursday that crude oil production reached 1.208 million barrels per day, and condensates hit 49,000 barrels per day in the past 24 hours.

The NOC announced that total domestic consumption of natural gas amounted to 1.208 billion cubic feet, over the past 24 hours. These figures provide an overview of the significant activities within the oil and gas sector, painting a picture of an industry that is maintaining high levels of production and consumption.

The Corporation explained that the General Electricity Company's (GECOL) consumption reached 1.009 million cubic feet, with the NOC producing 125 million cubic feet. It added that the Iron and Steel Complex and other small factories consumed 67 million cubic feet, and cement factories consumed a further 7 million cubic feet.

Notably, the US-based company, Schlumberger has won a subcontract to drill three oil wells in Libya, according to the NOC.

Under the agreement, Schlumberger will provide the necessary support to NOC's subsidiary the National Company for Oil Wells Drilling and Maintenance. This is to drill three wells for the Remas Company, in the Nasr and Wahat fields.

Remas Libya for Oil Services (RLS), a Libyan company with its main office located in Tripoli.

The signing ceremony took place at the NOC headquarters in Tripoli, in the presence of officials from Schlumberger and the National Company for Oil Wells Drilling and Maintenance.

Hussein Safar, a board member of the NOC, described the signing as "an important step towards developing Libya's oil sector." He emphasized the NOC's commitment to "strengthening cooperation with international companies in order to increase production, and improve operational efficiency."

In turn, Mustafa Ajaj, the General Manager of Schlumberger's Libya branch, expressed his satisfaction with the cooperation agreement. He confirmed that Schlumberger "has the technical expertise and capabilities to contribute to increasing production from Libya's oil fields."

The deal marks a significant development for Libya's oil sector, which has been struggling to recover from years of conflict and political instability.