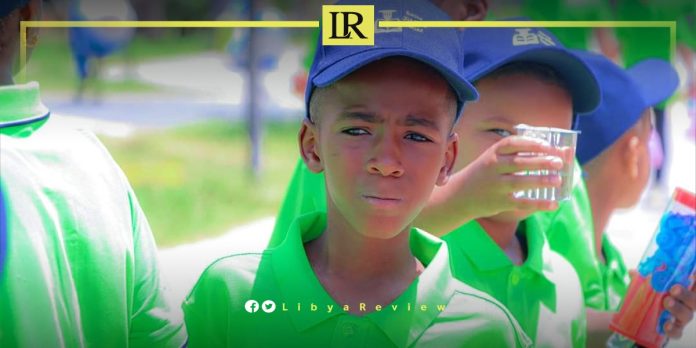 The Libyan Parliament-designated government, in collaboration with the Child Creativity Development and Family Counseling Center in Benghazi, organized a celebration for a number of talented children from the southern region.

The event was attended by the Minister of Social Affairs, Mabrouk Mohammed Ghaith, Minister of Education, Juma Al-Jadid, and MP Fatima Al-Soui. As well as several teachers from the Pioneers of Progress School in the Al-Garif Municipality, and the Deputy Head of the Child Creativity Development Center. The gathering also saw the presence of various department and office directors from the Ministry, along with a host of attendees interested in family and childhood issues.

This celebration exemplifies the government's commitment to nurturing talented children, across all regions and cities of Libya. The event comprised of numerous performances and artistic dances, involving the participation of the Scout and Guide Commissioner of Benghazi. Additionally, a cultural, educational, and religious presentation was delivered by children from the Pioneers of Progress School.

A noteworthy feature of the recognition of several teachers from the southern region by Ghaith. These teachers were recognized for their "instrumental role in helping talented students reach their highest potential. Thereby contributing alongside families in building a capable and responsible generation, ready to lead a society imbued with knowledge and culture."

The importance of such events, celebrating and nurturing young talent, cannot be understated at a time when youth empowerment has become a critical aspect of societal growth. By actively recognizing and fostering these talents, the government is paving the way for a new generation of leaders enriched with knowledge, culture, and a drive to achieve. In the realm of youth empowerment, such initiatives play a significant role in shaping the leaders of tomorrow.