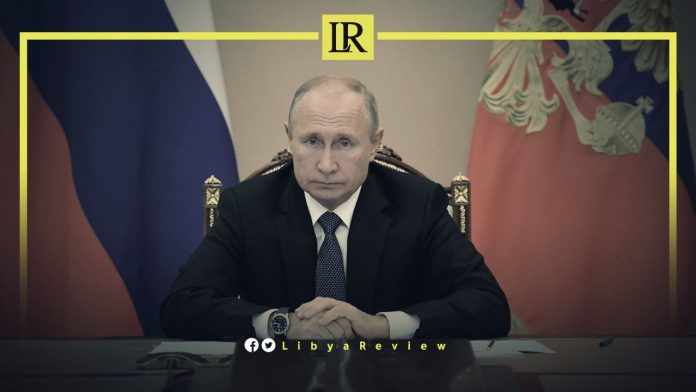 Russian President, Vladimir Putin has publicly confirmed his commitment to supporting stability and advancing the electoral process in Libya.

These remarks were made during a critical meeting between Putin and the Head of Libya's Presidential Council, Mohamed Al-Mnifi, on the sidelines of the Russia-Africa Summit held in St. Petersburg.

Putin stressed his intent to revive the stalled cooperative projects between the two countries, through a joint bilateral committee.

On his part, Al-Mnifi highlighted the pivotal role of the Russia-Africa partnership in fostering continental stability, and addressing global food security issues. He noted his keenness on the formation of a bilateral committee, to drive these objectives further.

Al-Mnifi emphasized his robust vision to achieve national stability. To bring this vision to life, the Libyan Presidential Council is closely coordinating with the UN Envoy, Abdoulaye Bathily. Al-Mnifi underscored that ongoing national reconciliation efforts necessitate the backing of the UN Security Council, working hand in hand with the African Union.


Speaking at the summit on Friday, Putin said that this would help to stabilize the energy market. He also reaffirmed Russia's support for Libya's sovereignty.

Al-Mnifi called for the withdrawal of all foreign forces from Libya and support for national reconciliation efforts. He also emphasized the need for "partnerships to replace subordination in relations with Africa," and urged for the "alleviation of debt burdens on African countries."

Al-Mnifi further stated that the Presidential Council "seeks to establish infrastructure projects in collaboration with Russia."

He also pointed out the "historical deprivation" of Africa's representation in the United Nations Security Council. As well as calling for modifications to the system of permanent and non-permanent membership in the Security Council.

Libya has been in a state of political unrest and instability since the overthrow and killing of former leader Muammar Gaddafi in 2011. Following Gaddafi's death, rival factions vying for power created a fractious political landscape, leading to civil unrest and war.