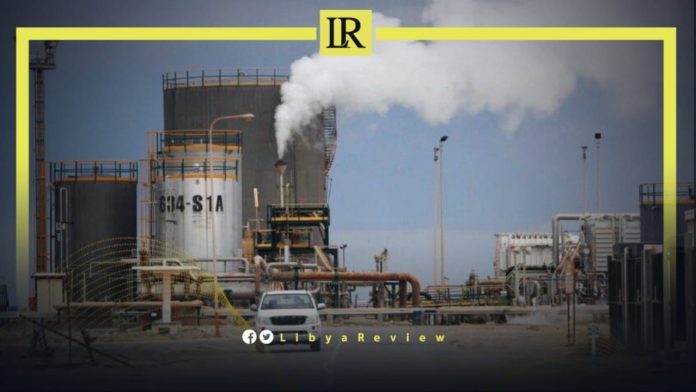 On Saturday, Libyan Prime Minister, Abdel-Hamid Dbaiba held a meeting with the Chairman of the National Oil Corporation (NOC), Farhat Bengdara. The focus of the talks was to bolster the country's daily oil production, to two million barrels.

The two also discussed enhancing gas production, and its byproducts.

During the talks, Dbaiba underscored his backing for "national endeavors aimed at consolidating the NOC, and approved its comprehensive slate of programs and initiatives."

According to official reports, the approved strategies primarily involve safeguarding current daily oil output levels, implementing essential maintenance operations, and cultivating an optimal professional environment that fosters successful development plans.

In a notable partnership, the NOC has signed an agreement with US-based Schlumberger, to drill three oil wells in the Nesr and Waha fields. This signifies a significant stride toward rejuvenating the nation's oil sector.

Previously, Libya's Minister of Oil and Gas, Mohamed Aoun suggested that Libya's oil output could touch two million barrels per day, in the next three years.

The NOC had earlier disclosed an ambitious roadmap to augment oil production to 2.1 million barrels per day by 2025. In March, the Supreme Council for Energy Affairs endorsed the NOC's plan for 2023-2027, signifying continued support for the corporation, and the launch of auxiliary projects.

Oil remains the cornerstone of Libya's economy, accounting for a staggering 90% of the state's revenue. However, aspirations to escalate production have been continually challenged by political and security upheavals, recurring oil field closures, and escalating tensions. The latest incident involved the shutdown of the El Feel and El Sharara fields, in protest against the detention of former Finance Minister, Faraj Boumtari.

Expressing grave concern over the closures, which led to a loss of nearly 340,000 barrels, the Oil Ministry implored stakeholders to keep oil interests separate from political conflicts. The Ministry warned that such entanglements could deter foreign investors, and reverse progress in oil production.