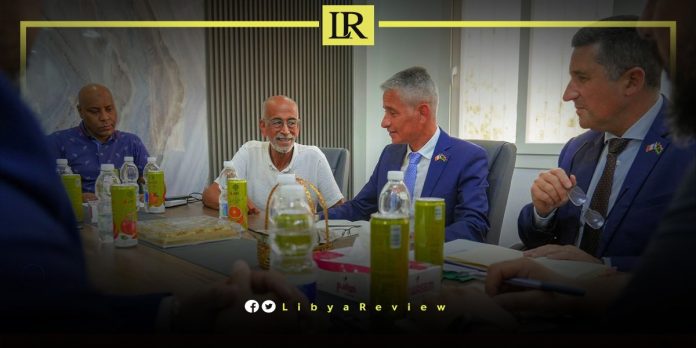 The Director-General of the Military Medical Department at Libya's Ministry of Defence, Ibrahim Al-Rais met with the French Defence Attaché to Libya, to discuss enhancing cooperation.

According to the "Our Government" platform, Al-Rais emphasised the importance of "strengthening relations and enhancing cooperation with the French side to harness their expertise." He also highlighted the need to "localise treatment for military sector injuries within the country, covering various regions."

The meeting also reviewed preparations for the visit of a French delegation to the department, and its medical centers in early September. The purpose of this visit is to monitor targeted hospitals and centers, through a field tour of current healthcare facilities. This represents a significant step towards strengthening cooperation between the two nations.

Last month, the French Ambassador to Libya, Mustafa Mihraje called for enhancing regional coordination with neighbouring countries, to successfully remove mercenaries and foreign forces from Libya.

During an interview aired on the Al-Wasat (WTV) channel, Mihraje affirmed France's role in this endeavour, and pointed to an agreed-upon multi-phase strategy, to manage this pressing issue.

The French Ambassador lauded the proposal of establishing a joint military force between the western and eastern factions of Libya, designed to secure the country's southern border region.

He characterised this region as "challenging due to its position within a generally unstable international zone." He stressed that this joint Libyan initiative would "automatically sideline undesirable elements in the country."

In his discourse on irregular migration, Mihraje underscored the need to address the internal issues of source countries. As well as the necessity of fortified border security to curb illegal crossings. He added the importance of protecting migrants in adherence to relevant international standards.