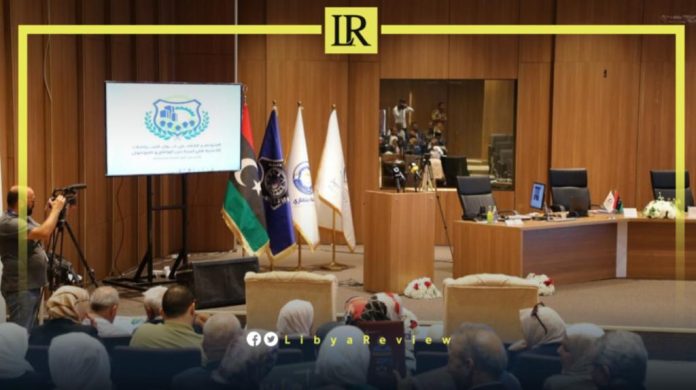 The inaugural scientific conference on "Security Policies in Libya: Between Reality and Aspiration" has recently kicked off in Benghazi, under the slogan: "Security for Sustainable Development."

This event, which is jointly organized by the Ministry of Interior and Benghazi University, is slated to run until 3rd August. It aims to spotlight security as a key factor for achieving sustainable development in Libya.

According to the Libyan News Agency (LANA), the conference "includes several scientific sessions and workshops covering various aspects of national, regional, and international security. As well as ways to achieve sustainable development, amidst the current circumstances in Libya.

It will feature experts and specialists in the fields of security and sustainable development, as well as representatives from the government and civil society. They will discuss the necessary plans and strategies to ensure security and stability in Libya, and to achieve sustainable development that serves the people.

Benghazi, Libya's second-largest city, has a long and rich history dating back to Greek and Roman times when it was a hub of trade and learning.
More recently, Benghazi was the cradle of the 2011 uprising against Muammar Gaddafi. After the fall of Gaddafi, the city plunged into years of violent conflict involving various militias, extremist groups, and factions of the Libyan army. In 2014, Khalifa Haftar launched a military operation (Operation Dignity) to regain control of the city from radical Islamist militias.

The conflict took a heavy toll on Benghazi, causing extensive damage to infrastructure, housing, and public services, and displacing tens of thousands of people. After declaring victory in July 2017, Haftar focused on maintaining control of the eastern part of the country.

Despite the significant challenges, there has been a push to restore and redevelop the city. The aforementioned civilisational plan, which Haftar highlighted in his statements, represents a part of this broader vision of post-conflict recovery and renewal. The engagement of international firms like LEEAD indicates international interest and investment in the city's future.