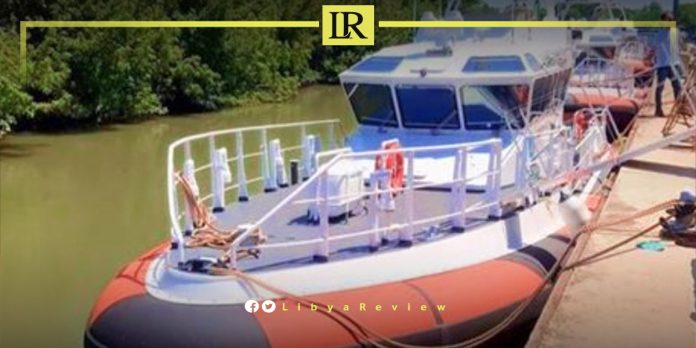 Libya's Coast Guard and Ports Security recently received three 'GAT' class boats, specialised for maritime rescue, from the Italian authorities and the European Union. This comes within the framework of a Memorandum of Understanding signed with both parties in Tripoli, on 28 January 2022.
Upon arrival at the naval base in Tripoli, these boats immediately entered service. They are being captained by officers and non-commissioned officers of the Libyan Coast Guard, who had received training in Italy, as per the official statement.
These units are set to engage in maritime rescue operations in Libyan waters, significantly bolstering the rescue efforts off the Libyan coast.
In June, the EU delivered two more patrol boats to the Libyan Coast Guard in a ceremony in Italy. The step was a part of the European Union's executive project to support integrated Border and Migration Management in Libya.
The delivery was made despite a series of reports documenting the links between the Coast Guard, and militia groups in the country
The EU project aims to "strengthen the capacity of relevant Libyan authorities in the areas of border and migration management, including border control and surveillance, addressing smuggling and trafficking of human beings, search and rescue at sea, and in the desert."
The EU delivered two Currubia Class vessels, which were former Italian Finance Guard patrol boats, according to Radio Radicale journalist Sergio Scandura.
The EU was heavily criticised by a United Nations report released in late March, which documented the collusion of the high-ranking staff of the Libyan Coast Guard with traffickers and smugglers, according to EurActiv news website.
According to the report, the latter "are reportedly connected to militia groups, in the context of the interception and deprivation of liberty of migrants."
According to the International Organisation for Migration (IOM), the first quarter of 2023 was the 'deadliest' since 2017, with 441 migrants deaths while attempting to cross the Mediterranean route.