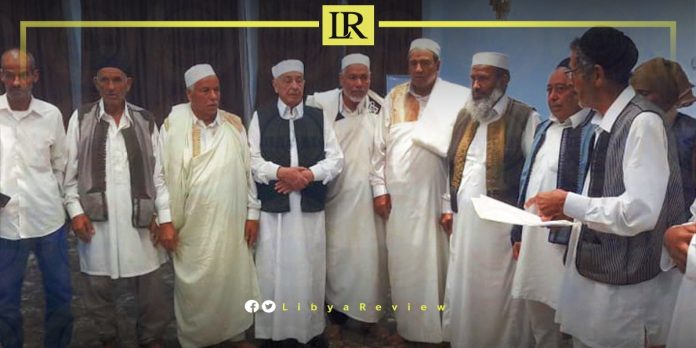 On Monday, Ageela Saleh, the Speaker of the Libyan Parliament, held a meeting with a delegation from the city of Al-Ajailat, including relatives of a Libyan woman, Hajja Burniya Misbah Al-Thabit, who went missing in Mecca.

In a statement, Abdullah Blaiheg, the official Spokesman for the Parliament, revealed that the "talks were primarily focused on the mysterious disappearance of Misbah. She was last seen whilst performing the pilgrimage rituals in Mecca and remains missing."

Blaiheg elaborated that Saleh has promised to initiate direct talks with Saudi officials. He emphasized their "responsibility to prioritize this case, intensify the search efforts for the missing citizen, and provide an official stance to the Libyan authorities based on their investigation's findings."

The details surrounding the disappearance are still shrouded in uncertainty. Reports state that she lost contact on the first day of her pilgrimage journey in Mecca, where she had travelled with her son.

Previously, the Parliament's Foreign Affairs Committee and the Libyan Ministry of Foreign Affairs had sent an immediate request for collaboration with the Saudi counterparts.

They insisted on all-out efforts to ascertain the fate of Hajja Burniya, laying responsibility at the feet of the Government of National Unity (GNU) and its Hajj and Umrah Committee for failing to take prompt actions regarding the situation.

In early July, the Libyan General Authority for Hajj and Umrah Affairs reported that three Libyan pilgrims had passed away at the Mina hospital in Mecca, bringing the total number of deaths to six.

Hajj is one of the five pillars of Islam, a spiritual journey that every adult Muslim, who is physically and financially able, is required to undertake at least once in their lifetime. This pilgrimage takes place during Dhu Al-Hijjah, the last month of the Islamic calendar, in Mecca, Saudi Arabia.

The Hajj rituals involve several significant rites such as the Tawaf (circumambulation of the Ka'aba), Sa'i (moving between the hills of Safa and Marwah), and the symbolic stoning of the devil at Mina. The Hajj pilgrimage culminates with the celebration of Eid Al-Adha, also known as the Festival of Sacrifice, which involves a ritual sacrifice.