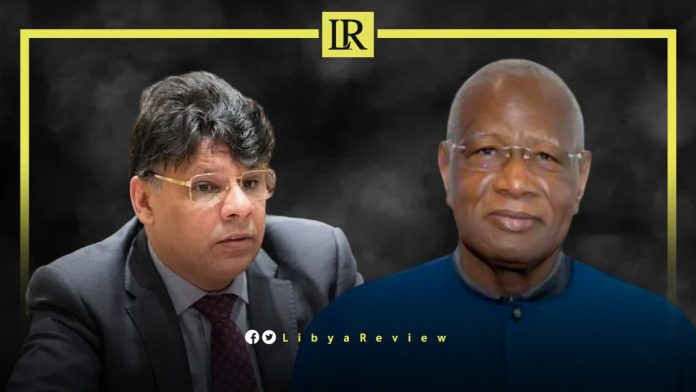 Abdoulaye Bathily, the UN Envoy and Head of the United Nations Support Mission in Libya (UNSMIL) has been actively engaging with key Libyan figures in a bid to push forward peace, stability, and the rule of law in the conflict-ridden nation.

In a significant move, Bathily exchanged views with Attorney General, Siddiq Al-Sour. Their discussion noted the pivotal role played by the Attorney General's office. The two parties deliberated on strengthening cooperation between UNSMIL, and this crucial institution. Their mutual goal was to "uplift the rule of law and contribute meaningfully to Libya's social and political stability."

In addition to his discussion with Al-Sour, the UN Envoy held a crucial meeting in Tripoli with the Prime Minister of the Government of National Unity (GNU), Abdel-Hamid Dbaiba. The spotlight was on the recent political developments in Libya, underscoring an urgent need to finalise electoral laws. This emphasis comes at a crucial time as Libya looks forward to elections, which promise to be a significant turning point in its political landscape.

Reiterating his call to action, Bathily appealed to all Libyan leaders. He stressed the importance of "immediate and constructive engagement in dialogues that aim for a comprehensive resolution to ongoing political disagreements. This is a foundational step towards leading the nation into inclusive and peaceful elections."

Adding to the list of significant meetings, Bathily also met with Musa Al-Koni, the Deputy Head of the Presidential Council. They delved into recent political and security developments, both in Libya and the broader region. A shared commitment was voiced – to continue collaborative efforts in championing peace and stability for Libya's benefit.

These series of meetings exemplify the UN's unwavering commitment to facilitating a stable, and prosperous future for Libya. As the nation stands at a critical juncture, such interactions signify hope for a unified and peaceful Libya.