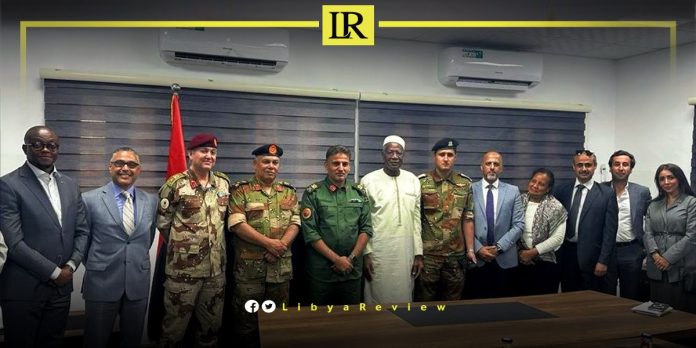 Abdoulaye Bathily, the UN Envoy and Head of the United Nations Support Mission in Libya (UNSMIL) has issued a strong call to action against "all who seek to hinder Libya's electoral process." Bathily underscored the critical importance of "fortifying Libya's borders and internal territories."
This came during his address at a significant forum in Al-Zawiya. The event saw attendees from different facets of Al-Zawiya's civic structure, in addition to figures from its socio-political, youth, and security spheres this Tuesday.
Addressing the gathering, Bathily stated, "We are here to offer unwavering support to the Libyan people and their leadership, directing them toward peace and stability." Recognizing the challenges, he mentioned that the road to peace and stability in Libya "is indeed long." He further remarked, "In the shadows of conflict and war, progress for any nation remains elusive." Bathily appealed to all Libyans, urging them to "set aside animosity and strive for a unified and harmonious society."
Reflecting on the decade-long strife in Libya, the UN Envoy stressed that "it's high time for the nation to rise above these prolonged disputes." He expressed optimism about the multitude of opportunities awaiting Libyans, promising a future imbued with peace.
Highlighting the deep-rooted connection between Al-Zawiya and UNSMIL, Bathily shared with the forum, "Al-Zawiya has always maintained a close-knit bond with the UN Support Mission in Libya." He further elaborated on the city's monumental economic and historical significance, both within its confines, and for Libya as a whole.
Elucidating his observations during his visit, he noted, "The spirited residents of Al-Zawiya are enthusiastic about playing a pivotal role in Libya's rejuvenation." He reminded those present of Libya's "immense economic potential, which promises unprecedented stability and an enhanced quality of life for its inhabitants."
In his concluding remarks, Bathily emphasised the pressing need to "ensure Libya's territorial integrity. We stand committed to championing efforts centered around the nation's restoration." He manifested hope in the impending amalgamation of Libya's military and security institutions, viewing it as a catalyst for continued stability and growth.