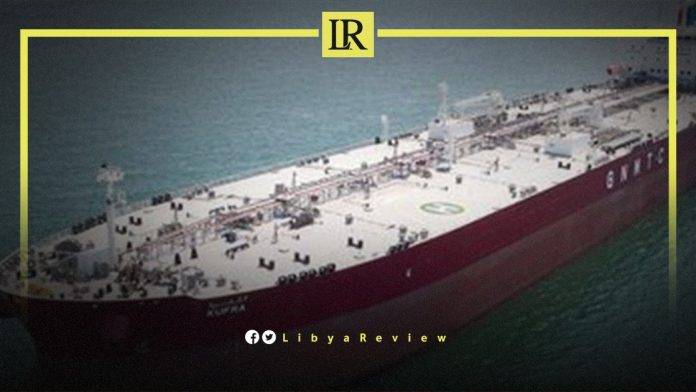 On Thursday, Libya's state General National Maritime Transport Company (GNMTC) announced that it had added two Aframax class oil tankers, Al-Hayat and Al-Kufra, to its fleet.

Each of these modern vessels, with a tonnage of 115,000 metric tons, has already sailed into commercial ventures, via time-lease agreements with industry giants, the Oman Charter Company and Core Transport LLC.

Aframaxes, recognized by their Average Freight Rate Assessment standard, are maritime giants. They stretch around 240 meters, and boast capacities between 80,000 to 120,000 dwt. This translates to a hefty 500,000 to 800,000 barrels in cargo space.

The engineering prowess of South Korea's renowned Dehan Shipbuilding Company was tapped for the creation of these state-of-the-art tankers. Completed in March 2023, these ships not only meet, but exceed the rigorous benchmarks set by the Oil Companies International Marine Forum (OCIMF). Their design and functionality mirror the highest global standards prevalent in the naval industry today.

This strategic move reaffirms GNMTC's unwavering resolve to expand and modernize its marine fleet, staying true to its visionary 2020-23 development plan.

Libya, a nation primarily known for its vast oil reserves, has historically been a significant player in the global energy market. As the holder of Africa's largest proven oil reserves, Libya's maritime industry is inextricably tied to its oil production and export activities.

Post 2011 revolution, Libya faced considerable challenges in its oil sector, with multiple shutdowns, blockades, and political instability affecting its export capabilities. However, despite the tumult, the nation's maritime potential, especially in oil transportation, remained largely untapped, and brimming with potential.

Notably, the addition of the Aframax oil tankers is not just an expansion of GNMTC's fleet. It symbolizes Libya's ambition to regain its footing in the global oil market, ensuring its exports reach far and wide with the backing of a modern, robust naval fleet. These moves are indicative of Libya's broader vision for the future: to harness its oil reserves efficiently, modernize its transport mechanisms, and carve a niche for itself as a reliable player, in the global energy and maritime sectors.