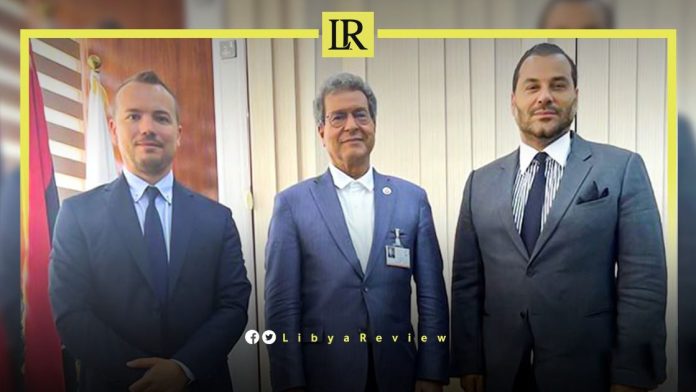 Libyan Oil Minister, Mohamed Aoun convened the first official meeting on Thursday with organizers for the Libya Energy and Economy Summit 2023. Scheduled for November 8-9, 2023, the prestigious event will take place in the capital, Tripoli.

Among the prominent attendees of the meeting were James Chester, the Senior Director of Energy Capital & Power (ECP), and Ahmed Al-Ghazali, ECP's local partner and Vice President of the American Chamber of Commerce in Libya.

The Ministry of Oil and Gas has disclosed plans to involve official delegations from numerous countries. These include Italy, France, Spain, Germany, the United Kingdom, the United States, Turkey, Tunisia, Egypt, Algeria, Saudi Arabia, the United Arab Emirates, and several other Middle Eastern, Asian, and African nations.

Moreover, the summit is set to feature representatives from major international organizations. Key participants will include OPEC, OAPEC, the Gas Exporting Countries Forum, the African Petroleum Producers' Organization, the African Energy Chamber, the Atomic International Energy Agency, and the International Energy Forum, among others.

Central to the Summit will be themes of innovation, ambition, and the diverse energy opportunities available in Libya. This aligns with the summit's core topic: "Partnerships for Energy and Economic Opportunities," emphasizing Libya's significant role as a regional energy supplier.

On Thursday, Libya's state General National Maritime Transport Company (GNMTC) announced that it had added two Aframax class oil tankers, Al-Hayat and Al-Kufra, to its fleet.

Each of these modern vessels, with a tonnage of 115,000 metric tons, has already sailed into commercial ventures, via time-lease agreements with industry giants, the Oman Charter Company and Core Transport LLC.

Libya has been in chaos since a NATO-backed uprising toppled longtime leader Muammar Gaddafi in 2011. The county has for years been split between rival administrations, each backed by rogue militias and foreign governments.

The current stalemate grew out of the failure to hold elections in December 2021, and the refusal of Prime Minister Abdel-Hamid Dbaiba, who is leading the transitional government, to step down.