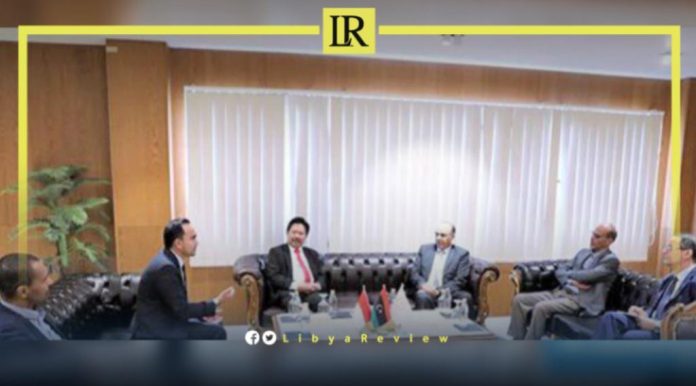 The Acting Mayor of Benghazi, Saqr Omaran Boujawari, welcomed the Chargé d'Affaires of the Indonesian Embassy in Libya, Didi Refai.
During a meeting held on Thursday, both sides discussed the potential establishment of an Indonesian Consulate in Benghazi.
The meeting took place during the Indonesian Envoy's visit to Benghazi, attended by Abdul Razzaq Ahmid, the President of the Libyan-Indonesian Friendship Association.
This was revealed in a statement issued by the Benghazi Municipality on Thursday.
The discussions focused on enhancing bilateral trade, cooperation in the healthcare and education sectors in coordination with Benghazi's healthcare sector.
The two sides agreed on organising joint exhibitions, and facilitating the influx of medical professionals and auxiliary medical staff from Indonesia.
Additionally, they underscored the importance of the streamline the movement of business owners, companies, and investors.
The Indonesian Chargé d'Affaires disclosed plans for reciprocal visits between business representatives from Indonesia and Benghazi next October.
Last month, the Chairman of the High National Elections Commission (HNEC), Emad Al-Sayah, met with Refai, and his accompanying delegation.
According to a statement by the HNEC, the two sides discussed several issues related to the upcoming Libyan elections and the importance of international support for them.
They also discussed ways to support proposals and efforts that would ensure the success of the elections according to international standards.
Refai expressed Indonesia's support for the democratic process in Libya by providing technical expertise to support the management and implementation of the elections.
He praised the efforts made by the HNEC and its staff to provide ideal conditions for free and credible elections. This will reflect the will and aspirations of the Libyan people towards a stable and democratic state.