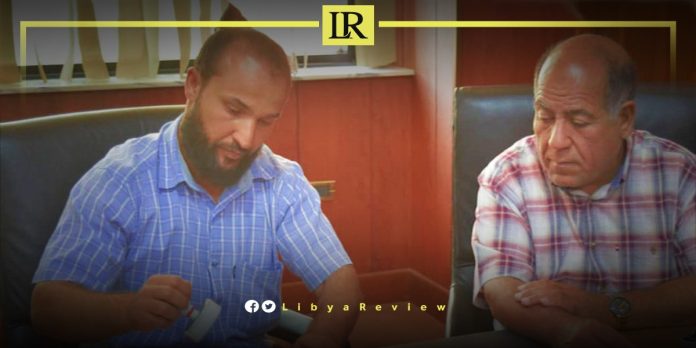 The United Nations Development Program (UNDP) recently completed construction of the "Noor Al-Ma'arifa" school to the municipality of Sirte.
The school was constructed over a span of eight months. With an impressive built-up area of approximately 800 square meters, the total expanse, including its facilities, spreads over 5,000 square meters. The educational infrastructure boasts eight classrooms, two school labs, essential service facilities, a courtyard, and a specially designed canopy for morning assemblies.
A formal handover ceremony was conducted, attended by the luminaries of Sirte's administration. The handover document was signed by Mukhtar Al-Maadani, the Dean of the Sirte Municipality, Muftah Abdel-Kafi, the overseer of education in Sirte, and Mustafa Abu Garsa, the UNDP's project site supervisor in Sirte. Also present were Saleh Ayadah, Sirte's municipal council member overseeing education and youth affairs, Khalid Bin Hussein, another council member, Khamis Al-Hussein, the municipality's deputy, and Mohammed Al-Zleitni, the director of the planning department.
This initiative underscores UNDP's commitment to bolstering educational facilities globally, ensuring that communities, irrespective of their location, have access to quality education and infrastructure.
Last month, the Italian Embassy in Libya, along with UNDP, pledged funding estimated at €2 million euros, with a view to aid the Man-Made River Authority in restoring Ajdabiya's vital reservoir.
The commitment follows an incident that led to the rupture of the water pipeline. The damage was caused by the theft of air valves from the region's copper cables, which were part of the cathodic protection system.
The resulting explosion not only caused widespread flooding of homes and farmland, but also cut off the water supply to cities situated between Ajdabiya and Benghazi.
This collaborative effort from Italy and UNDP exemplifies their dedication to supporting the recovery of Libya's essential infrastructure, thereby assisting the local communities affected by these infrastructural crises.
The Ajdabiya reservoir, located in Libya, is a crucial part of the country's infrastructure, serving as a key water source for a large number of towns and cities. Over the years, the reservoir has suffered damage due to various factors, including lack of maintenance, conflict-related destruction, and criminal activities, which have affected its capacity to provide water reliably.
This restoration project is part of the larger effort to rebuild Libya's infrastructure, and improve the living conditions of its people. It is an example of international collaboration aimed at aiding a country in need, by directly addressing one of its most pressing issues – water security.