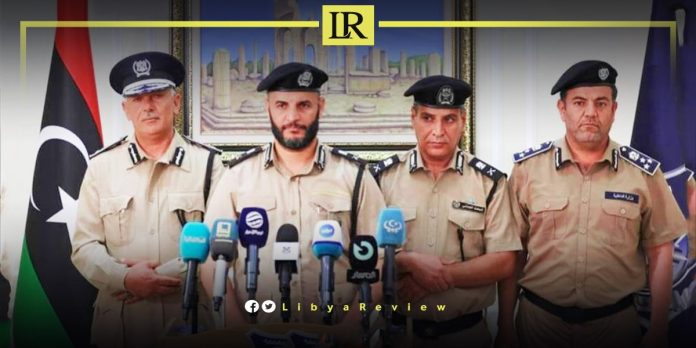 In a recent move to ensure stability within its borders, Libya's Minister of Interior, Emad Al-Tarabulsi has established a specialized security chamber dedicated to resolving the clashes in Tripoli.

According to Decision No. 1288 of 2023, the security chamber will be based at the Tripoli Security Directorate, and be headed by Security Director, Major General Khalil Mustafa.

The primary objectives of this newly formed chamber will be to:

– Quell ongoing skirmishes in the city.
– Deploy police forces to reinforce public safety.
– Devise comprehensive strategies to ensure security, and protection, and instill a sense of peace and calm among the residents of Tripoli. As well as coordinating closely with the Emergency and Support Medical Center and related entities.

The chamber has been entrusted with identifying strategies to handle current events, coordinating security-related issues with concerned authorities, and introducing mechanisms to address challenges proactively.

In a show of unwavering support, Al-Tarabulsi has allocated a fleet of 420 patrol units, encompassing eight entities, including the Stabilization Support Apparatus, the General Staff, the Tripoli Security Directorate, the General Administration for Security Operations, Central Support, the Security and Security Installations Agency, the Internal Security Agency, and the Security Directorates Support Agency.

Recent developments have emerged in southeastern Tripoli, following the detention of the commander of the 444th Brigade, Mahmoud Hamza, by the Special Deterrence Force (SDF) at Mitiga Airport, on Monday. The situation de-escalated after the dignitaries of Souq Al-Jumaa announced on Tuesday evening that Hamza would be handed over to a neutral entity, supervised by the Souq Al-Jumaa Social Council and the Four Districts. This also encompassed halting all military actions, returning units to their military barracks, and assessing public and private property damages, ensuring compensations are provided by the government.

The Emergency and Support Medical Center reported 27 casualties and 106 injured due to these clashes. They also noted the evacuation of 234 families from conflict zones, and the establishment of three field hospitals to cater to the wounded.

Such decisive actions underscore the importance the Libyan government places on restoring peace and order within its territories, and safeguarding its citizens from harm.