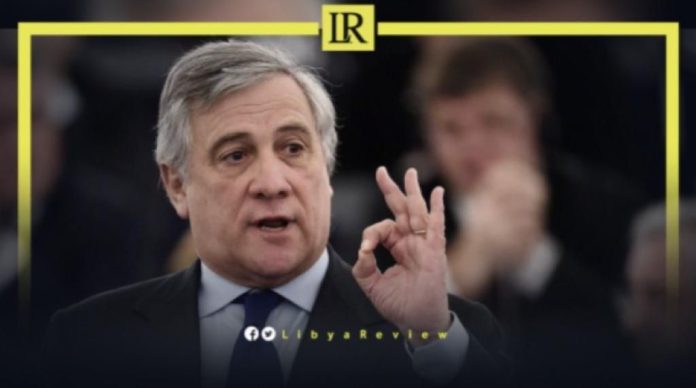 On Wednesday, Italy's Foreign Minister, Antonio Tajani termed the 2011 killing of Libyan leader, Muammar Gaddafi, as a "pivotal misstep that has since unleashed a ripple effect of political instability that persists in Libya and has extended throughout Africa."

Tajani stated, "Gaddafi's assassination was undoubtedly a grave mistake. Although far from an emblem of democracy, his absence triggered a cascade of unrest that continues to plague Libya and its African neighbours."

Earlier yesterday, Libya's Emergency Medical Centre reported 27 people dead, and 106 wounded during the two-days of fighting in Tripoli, according to Al-Ahrar TV.

Fierce fighting broke out on Monday night, and continued through Tuesday between the influential 444th Brigade and the Al-Radaa, or Special Deterrence Force (SDF).

These clashes underscore the ongoing power struggles among various militias since the overthrow of Muammar Gaddafi in 2011.

Last year, Tripoli witnessed battles between rival administrations, resulting in 32 fatalities and 159 injuries.

Libya has faced a decade of intermittent conflict, since the NATO-backed uprising that ousted Muammar Gaddafi. Despite relative stability, the recent fighting has raised concerns about the scheduled elections, and prompted international calls for calm.

The clashes were triggered by the detention of Mahmoud Hamza, the commander of the 444th Brigade, by the SDF on Monday.

The situation de-escalated after the dignitaries of Souq Al-Jumaa announced on Tuesday evening that Hamza would be handed over to a neutral entity, supervised by the Souq Al-Jumaa Social Council and the Four Districts. This also encompassed halting all military actions, returning units to their military barracks, and assessing public and private property damages, ensuring compensations are provided by the government.

Both armed groups involved in the clashes are aligned with the government. The conflict forced the evacuation of 234 families in Tripoli's southern suburbs, along with dozens of doctors and paramedics providing care to the wounded.