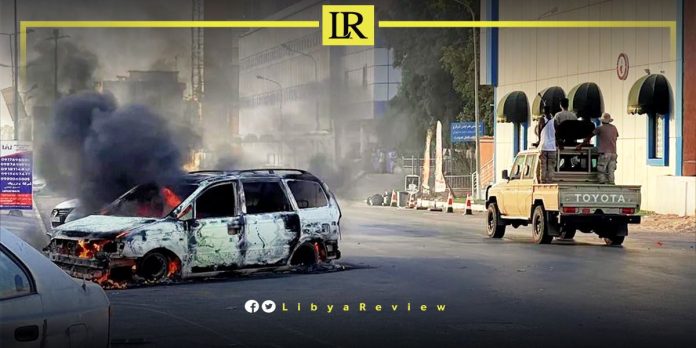 On Saturday, Libya's Emergency and Support Medical Center announced the arrival of specialist medical teams from Egypt and Spain. They will provide essential medical assistance to those injured during the recent violent clashes in Tripoli.

According to the center's statement, the Egyptian medical delegation comprises of consultant physicians specializing in orthopaedic surgery. They hold a special focus on the repair of spinal deformities and related injuries.

On the other hand, the Spanish medical team includes professionals versed in general surgery, orthopaedics, and notably, reconstructive and plastic surgery techniques.

This collaborative medical intervention follows the devastating clashes witnessed in Tripoli just days ago, which resulted in numerous injuries. The arrival of the international medical squad underscores the international community's commitment to assisting crisis regions.

Last week, the Center reported 55 casualties and 106 injured due to these clashes. They also noted the evacuation of 234 families from conflict zones, and the establishment of three field hospitals to cater to the wounded.

Meanwhile, Buraq Airline announced the temporary suspension of its international and domestic flights from Mitiga Airport until further notice, citing circumstances beyond its control.
Recent developments have emerged in southeastern Tripoli, following the detention of the commander of the 444th Brigade, Mahmoud Hamza, by the Special Deterrence Force (SDF) at Mitiga Airport, on Monday.

The situation de-escalated after the dignitaries of Souq Al-Jumaa announced on Tuesday evening that Hamza would be handed over to a neutral entity, supervised by the Souq Al-Jumaa Social Council and the Four Districts. This also encompassed halting all military actions, returning units to their military barracks, and assessing public and private property damages, ensuring compensations are provided by the government.