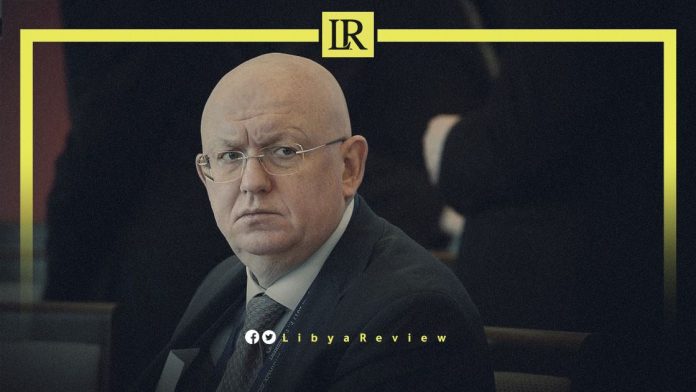 On Tuesday, Russia's Ambassador to the United Nations, Vasily Alekseyevich Nebenzya voiced concerns about Libya becoming a "battleground for proxy wars." His comments highlighted fears of some Western countries exploiting Libya's fragile security environment.
Nebenzya remarked that efforts to rebuild the nation "haven't progressed at the desired pace." He observed that the "lack of support for a national dialogue has left Libya even more divided than before."
Furthermore, the Ambassador stressed the importance of holding elections, and that a "successful electoral process will end the prolonged instability, allowing for the restoration of sovereignty and independence." He emphasised that it "should be the Libyan people who decide on the logistics and timing of such elections, ensuring that they are transparent and inclusive."
Lastly, referring to recent clashes in Tripoli, Nebenzya underlined the fragile security situation in the nation, signalling a need for urgent international attention and cooperation.
Last week, Libya's Emergency Medical Centre reported 55 people dead, and 106 wounded during the two days of fighting in Tripoli, according to Al-Ahrar TV.
Fierce fighting broke out on Monday night, and continued through Tuesday between the influential 444th Brigade and the Al-Radaa, or Special Deterrence Force (SDF).
These clashes underscore the ongoing power struggles among various militias since the overthrow of Muammar Gaddafi in 2011.
Last year, Tripoli witnessed battles between rival administrations, resulting in 32 fatalities and 159 injuries.
Libya has faced a decade of intermittent conflict, since the NATO-backed uprising that ousted Muammar Gaddafi. Despite relative stability, the recent fighting has raised concerns about the scheduled elections, and prompted international calls for calm.