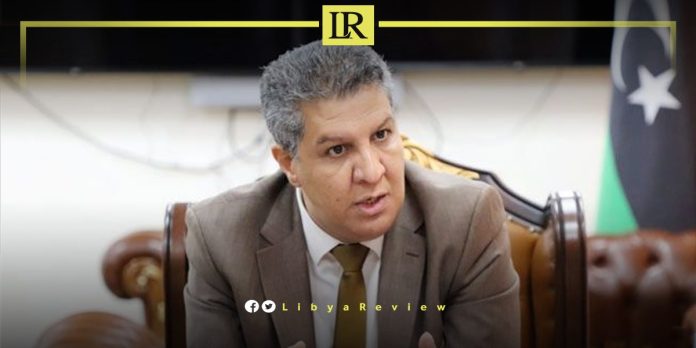 Libyan Education Minister in the Government of National Unity (GNU), Mousa Al-Maqreif has engaged in talks with various Heads of departments and centers under the ministry, in preparation for the upcoming 2023-24 academic year.

The discussions primarily aimed to explore ways to develop educational curricula to include artificial intelligence, human development, and digital transformation.

The meeting focused on the ministry's efforts and plans to maintain and improve educational institutions across Libya, utilizing available financial resources.

Additionally, discussions centered around collaboration with the UNESCO Institute for Statistics, to obtain real-time indicators and data. The activation of the ministry's distance learning channel was also addressed.

Al-Maqreif emphasized the need for collective efforts towards reform, to ensure an exemplary academic year that builds upon previous achievements. He called upon all departments, centers, and units within the ministry to prioritize digital transformation.

In April, UNICEF and the Department of Special Needs in the Education Ministry announced the start of a pilot inclusion project. This is focusing on 40 integrated schools across the east, west, and south of Libya.

In a statement, UNICEF said that the project "aims to improve the inclusiveness of these schools, to develop quality access to education, and to support the implementation of the 'La Farq' (No Difference) national project for educational inclusion."

UNICEF noted that "this comes within its commitment to promote the rights of children with disabilities, and to improve learning for every child in Libya."

The program was initially launched in July 2022, and consists of three phases.

Phase one successfully implemented the rehabilitation and accessibility of 12 schools, serving 10,150 children. Rehabilitation work is done in most of the schools, and the targeted schools were handed over to the Ministry of Education in March 2023.

Phase two focuses on providing learning materials that support the inclusion of children with disabilities (Montessori rooms). A total of 40 schools across Libya were tasked with setting up and installing the Montessori system in mainstream schools.

UNICEF and the Ministry of Education launched the installation of the first Montessori room in the Tripoli Centre municipality, at the Mohamed Mahmoud bin Othman School. In eastern Libya, UNICEF handed over the first school rehabilitation project for inclusive education and a Montessori room to the administration of the Okba Bin Nafa School in Benghazi.

Phase three of the project will continue supporting the Ministry of Education and Department of Special Needs, through focused inclusion-sensitive capacity building for educational staff at targeted schools. This is planned for May 2023.

Libya has been wracked with conflict since a NATO-backed uprising toppled longtime leader Muammar Gaddafi in 2011. The county has for years been split between rival administrations, each backed by rogue militias and foreign governments.