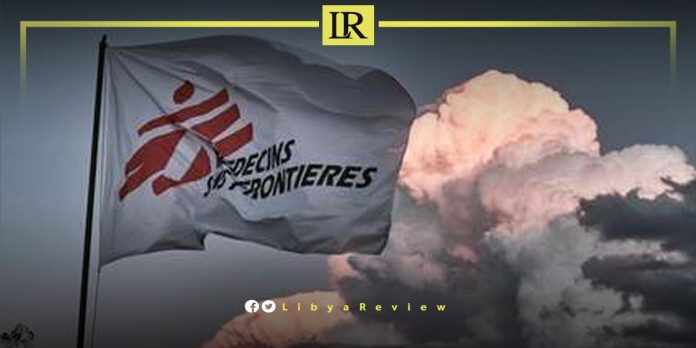 In a significant development, Médecins Sans Frontières (MSF), the renowned global medical humanitarian organization, announced on Thursday, the discontinuation of its health services in Tripoli, Libya.

This initiative, effective immediately, particularly impacts migrants, asylum seekers, and refugees who benefitted from MSF's interventions in both detention centres and urban environments.

By the year's end, MSF will also withdraw its support to the National Tuberculosis Programme and the Abu-Setta Hospital, both significant in addressing respiratory diseases in Tripoli.

The termination follows an intensive global assessment of MSF's humanitarian contributions, and subsequent budgetary adjustments.

Djoen Besselink, the operations manager at MSF, expressed the complexity of this decision, "The cessation of our medical initiatives in Tripoli is a poignant choice, and we're fully aware of its ramifications on healthcare accessibility."

MSF's commendable contributions since 2016, spanning health services in Tripoli's detention centres, included general and mental healthcare, specialised medical referrals, and facilitating access to protective services. Simultaneously, their mobile clinics in urban sectors and collaborations, with two primary health centres have been pivotal in reinforcing health promotion, and reproductive health initiatives.

In the fight against tuberculosis, MSF's endeavours in partnership with the Abu Setta Hospital and the National Tuberculosis Programme have been noteworthy. While their presence in Tripoli diminishes, activities will persist at the Misrata Chest Respiratory Hospital.

Navigating an increasingly complex operational milieu in Libya, MSF maintains its dedication to delivering free, superior health services. "While our footprint in Tripoli changes, our commitment in areas like Misrata and Zuwara is steadfast," Besselink assures. In these regions, MSF's offerings span general health services, psychological support, and reproductive health provisions across varied settings.

Reaffirming their dedication to core humanitarian principles, MSF pledges continued support in Libya, driven by medical ethics, neutrality, and independence. Their commitment extends to ongoing search and rescue missions in the Mediterranean, advocating for safer routes for those in dire need of protection.