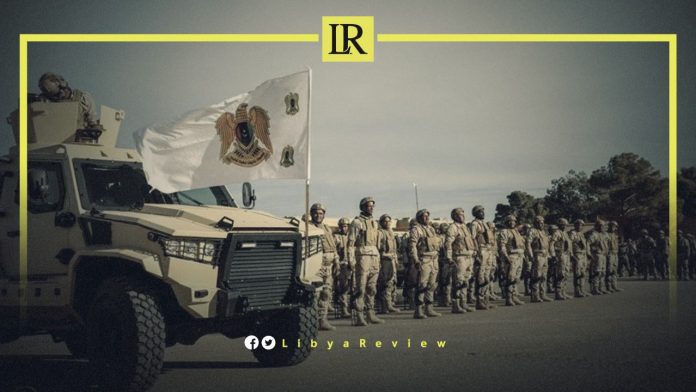 On Saturday, the Libyan eastern-based government, headed by Prime Minister-designate Osama Hammad, affirmed its full commitment to supporting ongoing military operations, which were launched by the Libyan National Army (LNA) on Friday.
These operations aim to safeguard the Libyan state from external challenges and protect the national interests of its citizens.
In an official statement, the government clarified that all its Ministries are on constant alert, and close monitoring to keep pace with the military initiatives to achieve desired outcomes.
In particular, the Ministry of Interior declared yesterday a state of maximum emergency near the Niger border. The announcement comes amid heightened tensions in the neighboring countries of Libya, the statement from the Ministry of Interior said.
"Given the rapidly evolving events in the countries along the southern borders of the Libyan state, the Ministry announces the elevation of the state of emergency and preparedness to the highest levels in the southern region, particularly in cities near the Niger border," the statement read.
The Libyan Ministry stated that it has provided additional support to all security directorates in the southern region. This is to ensure their proper functioning and readiness in case of any escalation in Niger.
The statement highlighted the Ministry's coordination with the LNA. Their joint efforts aim to prevent terrorist organizations and their affiliated groups from exploiting the deteriorating security situation in Niger. They also aim at ensuring that these groups do not engage in unlawful activities or actions that pose a threat to the nation's security and its citizens.
This move comes as the region faces significant security challenges, including the presence of armed groups and the threat of terrorist activity. The Libyan government is taking proactive measures to address these concerns and ensure the safety of its citizens and the integrity of its borders.
The LNA launched an extensive and strategic military operation, aimed at securing the southern region bordering Chad.
This operation was launched to clear the area of armed groups, control and secure the borders between the two nations, and combat illegal migration. This was confirmed in a statement by Spokesperson, Major General Ahmed Al-Mismari.
The Commander of the land forces operations room, accompanied by the Commander of the southern operations force, Major General Mabrouk Sahban, and the Commander of the reinforced 128th Brigade, Brigadier Hassan Al-Zadma, arrived at the Libyan-Chadian border.
The LNA statement highlighted that the decision for the operation arose due to the "significant political and security tensions experienced in the Sahel and sub-Saharan region in recent months. This has led to instability and the reduced ability of these countries to control their terrestrial borders, allowing for the movement of terrorist and criminal groups."
It added that the LNA "will not allow their nation to be a launching pad for any groups or armed formations that pose threats to their neighbors or engage in any illegal activities." It also strongly reaffirmed the principle of "non-interference in the internal affairs of neighbouring and brotherly nations and their political issues."