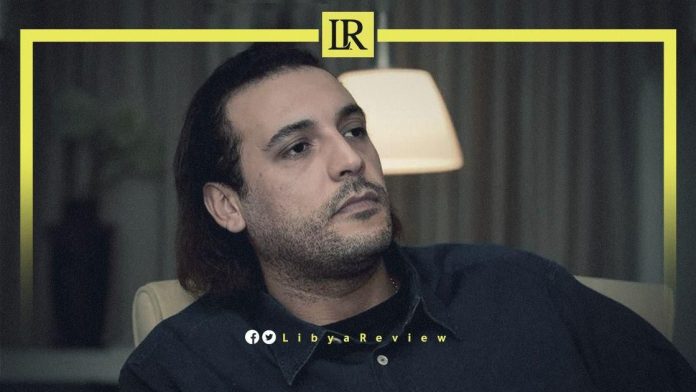 Halima Al-Boussifi, Libya's Justice Minister has demanded the release of the son of the late Libyan leader, Muammar Gaddafi, Hannibal from Lebanon.
Al-Boussifi, said in a televised statement to Al Arabiya channel, that "Hannibal Gaddafi is being held in Lebanon without legal justification." She affirmed the necessity of cooperation between the Lebanese government, and the Ministry of Justice regarding the case.
Acting Lebanese Prime Minister Najib Mikati confirmed that he "has not received any contact from any Libyan party" and that Hannibal's case is being handled by the competent judicial authority.
Mikati affirmed that any developments in this case will be pursued through appropriate legal procedures, expressing Lebanon's desire to strengthen relations with the Libyan people.
Meanwhile, lawyer Charbel Milad Al-Khouri, the legal representative of Hannibal, stated in an interview with Sputnik that the Libyan Attorney General has requested the release of Gaddafi.
He added that the Attorney General also asked for the implementation of mechanisms for his extradition to Libya in accordance with the procedures prescribed by Lebanese law, or enabling him to leave for a country of refuge."
Earlier this month, human rights sources revealed that Hannibal was facing severe health issues in a Lebanese prison, where he has been held for the past 8 years.
The sources pointed out that Hannibal's persistent hunger strike was the primary reason for his deteriorating health. Despite being in Lebanese jails for over a decade, Gaddafi's plight has intensified in recent times, necessitating several emergency hospital visits. With his health in continuous decline, there's a growing chorus of voices demanding his immediate release.
Libyan Attorney General, Al-Siddiq Al-Sour has urged the Lebanese authorities to release Hannibal, emphasising his declining health, and need for intensive care.
Al-Sour also urged the Lebanese authorities to "activate mechanisms for his extradition to Libya, according to Lebanese penal laws, or enable him to leave for his country of refuge."
In his request, the Libyan Attorney General acknowledged the challenge of investigating the case of Al-Sadr's disappearance, but expressed "confidence that the issue could be overcome through fair and structured judicial cooperation between both nations' prosecuting authorities."
Al-Sour also called for the Libyan Public Prosecutor's Office to be given the power to hear the testimony of Hannibal and to cross-examine the information he had provided. As well as any information he had concealed, before informing the Lebanese authorities of the findings as soon as possible.
The Attorney General's letter revealed that under Libyan criminal law, Libyan citizens cannot be extradited for committing a felony or misdemeanour abroad. However, Al-Sour maintained that "such legal stipulation does not prevent action being taken domestically against him."