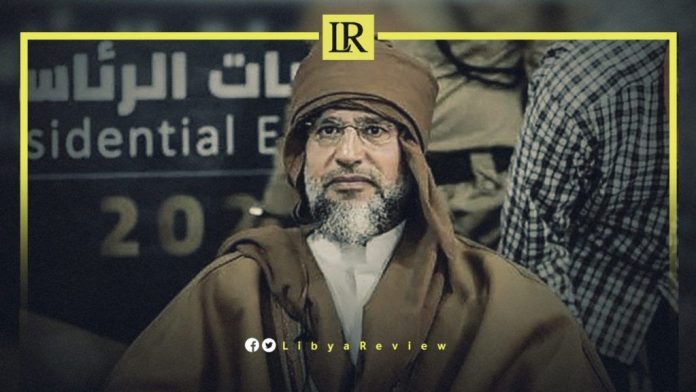 In the wake of Hannibal Gaddafi's controversial detention in Lebanon, his brother, Saif Al-Islam, issued a strong warning to Lebanese Parliament Speaker, Nabih Berri.Saif Al-Islam Gaddafi Issues Stern Warning Over Hannibal Detention
This statement follows recent remarks by Lebanese national Hassan Yacoub, who expressed his support for the kidnapping of Hannibal Gaddafi. Libyan Minister of Justice, Halima Al-Busifi has requested Lebanon release Hannibal, and put an end to what she called 'financial extortion'.
The Minister, in a televised interview, called upon the Lebanese government and its Ministry of Justice to cooperate in securing the release of Hannibal. "The Lebanese government must work towards freeing Hannibal Gaddafi," she emphasised.
Last week, the Lebanese judiciary received a letter from Al-Busifi. In the letter, she expressed her willingness to put Hannibal's case on the negotiation table, and offered legal and humanitarian cooperation to reach a solution leading to his release.
It remains to be seen how this political and diplomatic crisis will unfold, but it is clear that both nations are engaged in a complex standoff that is capturing international attention.
A reliable source revealed to the Al-Sharq Al-Awsat newspaper that Judicial Investigator, Judge Zaher Hamada will not release Hannibal until he "provides answers and clarifications that he possesses but refuses to disclose, which would facilitate the completion of the investigation and issuance of an indictment."
Saif Al-Islam is the second son of the late Libyan leader Muammar Gaddafi. After the fall of his father's regime, Saif Al-Islam was captured and imprisoned in Zintan, but was later released. He has expressed interest in leading Libya and is running as a Presidential candidate, making statements that indicate he aims to restore Libya's position on the international stage.
Hannibal was less involved in politics, but not without controversy. He has faced multiple legal issues in several countries. His recent detention in Lebanon has brought him back into the spotlight, and further complicated Libya-Lebanon relations.
Libya and Lebanon have had a complicated diplomatic history, coloured by regional politics, civil strife, and international interventions. The detention of Hannibal in Lebanon has become a new point of tension between the two countries, especially given the political climate in Libya.