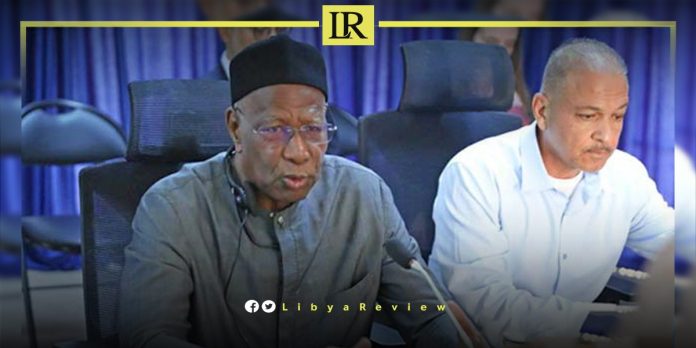 On Sunday, the UN Special Envoy to Libya, Abdoulaye Bathily held a meeting with members of the 5+5 Joint Military Commission (JMC). This is to discuss ongoing security challenges, and the need for unified and legitimate institutions through comprehensive elections.
In a statement, Bathily stated that the meeting revolved around immediate security challenges, specifically highlighting the recent tragic conflict in Tripoli. The talks also extended to critical issues such as accountability, and the necessity for cohesive and legitimate institutions to be established through comprehensive elections.
Bathily also emphasized the importance of holding elections, under a unified government.
Speaking to the UN Security Council on 25 August, he warned that the recent events in Tripoli are undermining efforts to prepare for safe elections. He accentuated the dire need for legitimate authorities, and integrated military and security institutions.
Just two weeks ago, Tripoli witnessed armed clashes between the 444th Brigade and the Special Deterrence Force, resulting in 55 deaths and over 140 injuries
The Interior Ministry has been accused of using security forces to intimidate protesters in the Libyan capital, Tripoli.
This follows the deployment of various security units across the city on Friday, in anticipation of new protests. The protests took place due to a recent meeting between Foreign Minister, Najla Al-Mangoush, and her Israeli counterpart, Eli Cohen. This move is seen as a step towards normalization with Israel, and in violation of Libyan law.
Acting Interior Minister, Emad Al-Tarabulsi inspected the security deployments to assess their readiness, and the implementation of a security plan for the capital. During a government meeting, he stated that demonstrations aimed at causing chaos, overthrowing the government, or destroying public and private properties were unacceptable.
Observers, however, criticize Al-Tarabulsi for appearing disconnected from the reality on the ground, pointing to recent incidents of property destruction, and violent clashes.
Critics argued that the real intention behind the heavy security deployment was to intimidate citizens, and prevent them from protesting. They cited the recent suppressions of demonstrations, the use of live ammunition to disperse protesters, and the arrest of dozens of civilians.