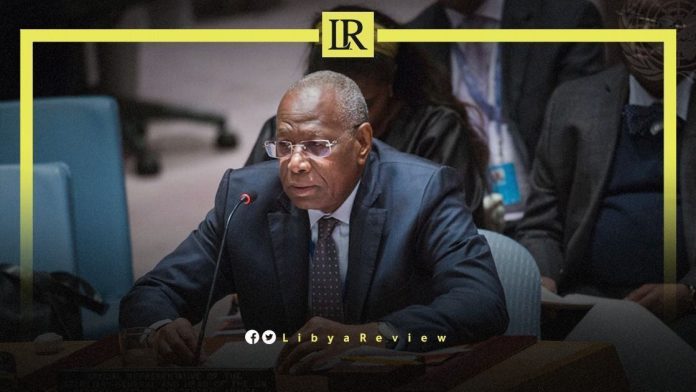 On Wednesday, the United Nations Special Envoy to Libya, Abdoulaye Bathily reinforced the UN's unwavering commitment to support the agreement for a unified government, to lead Libya to its pivotal elections.
These remarks were made through a thread of tweets, following his return to Tripoli after a visit to the town of Alaziziyah, southwest of Tripoli. During his visit, he engaged with various political, social, security, union figures, activists, and local community leaders.
Describing his Alaziziyah visit as "fruitful," the UN Envoy underscored the warm hospitality he experienced from a broad range of citizens. This included elected officials, academics, women, youth, notables & elders, community leaders, civil society activists, unionists, and security officials.
During their talks, Bathily said, "The attendees expressed frustration about the marginalisation of their region, and called for meaningful national reconciliation, inclusion in the political process and decision-making and fair distribution of resources. They also expressed their aspirations for a safe and united Libya."
He also stressed that the UN "stands ready to support Libyan leaders, and institutional players at all levels to come together in a constructive dialogue to reach a political settlement, including forming a unified government to lead the country to elections."
This engagement in Alaziziyah is part of Bathily's amplified efforts to rally support for the stalled political dialogue, subsequent to his assurance to the UN Security Council. Both the UN and Libyans are optimistic that these endeavours will pave the way to defining elections, contingent upon mutual agreement on their constitutional and legislative contours.
Notably, Libya has experienced significant political turmoil and conflict since the 2011 overthrow and subsequent death of its long-serving leader, Muammar Gaddafi. The ousting of Gaddafi left a power vacuum, resulting in the emergence of various factions vying for control, including militias, tribal groups, and Islamist radicals, among others. This factional fighting led to Libya being split with different governments and militias controlling different parts of the country.
Given its strategic location and immense oil resources, the stability of Libya is crucial not only for its people, but also for its neighbouring countries, and Europe. Thus, the international community, with the United Nations taking a lead role, has been deeply engaged in trying to broker peace and create a unified, stable government in Libya.