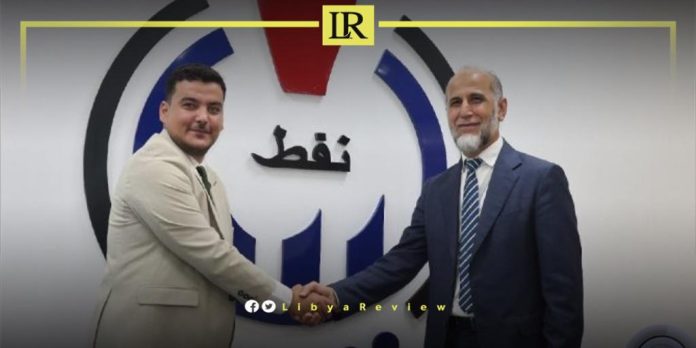 On Thursday, Libya's National Oil Corporation (NOC) signed an agreement with Italy's energy giant, Eni, for a comprehensive upgrade of the Jalu Emergency Hospital.
Under the terms of the new agreement, Eni will spearhead an all-encompassing revamp of the Jalu medical facility. This pivotal project will not only enhance the hospital's infrastructure, but will also prioritize the advanced training of its medical staff.
Additionally, the initiative will ensure the procurement of state-of-the-art medical equipment, and essential pharmaceuticals, boosting the hospital's capabilities.
Key figures graced the agreement signing, including Hamed Abdel-Salam, the NOC's Director of Sustainable Development, and Eni's Abdel Azim Al-Bloq. Also in attendance was Basma Sultan, the General Director of Jalu Emergency Hospital, flanked by specialists from both the NOC and Eni, reflecting the collaborative spirit of the venture.
Italy's Eni is a global energy behemoth with a deep-rooted history in North Africa. Established in 1953, Eni has been involved in a myriad of upstream and downstream projects worldwide. Its relationship with Libya dates back decades, making it one of the primary foreign players in Libya's oil sector.
Historically, collaborations have been centered on exploration, production, and the development of oil and gas reserves. However, the recent agreement to revitalize the hospital signifies a shift from their usual dealings, demonstrating a more holistic approach towards Libya's national development.
With Libya having faced its share of challenges in recent years, including political upheaval, infrastructure deterioration, and economic setbacks, initiatives like these represent a concerted effort to rebuild and invest in essential sectors outside of oil and gas.
Healthcare, being a priority, is a testament to the broader vision both entities share for Libya's future. This partnership not only strengthens the bond between the NOC and Eni, but also showcases the possibilities of oil revenue being channelled for the betterment of Libyan society at large.